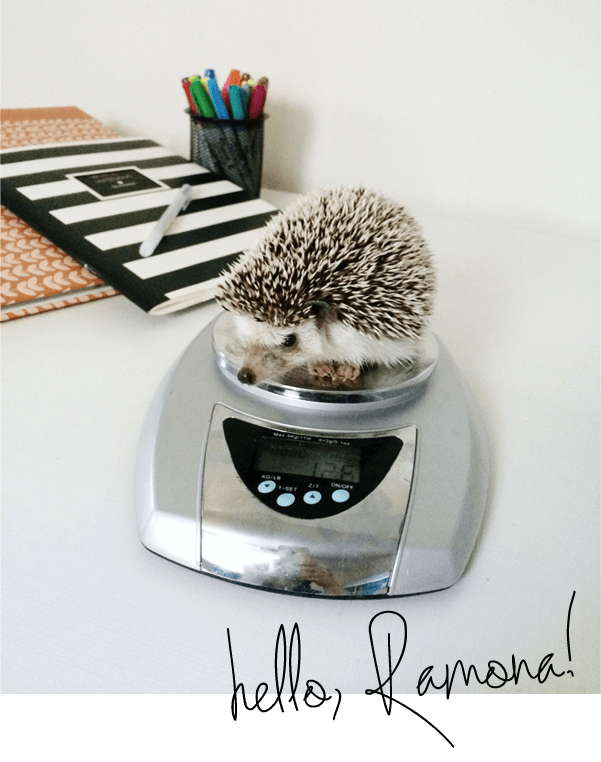 Sometimes life takes very unexpected turns, and right after my last post my life took an unexpected & delightful one. Also? A little prickly.
A pet hedgehog who was abandoned by her owners outside was found in someone's front yard and taken the the Winnipeg Humane Society. She had been starving for a little while because she never learned to hunt, and was in need of a forever family. My sweet friend Holli sent me a link to her posting, and I adopted her first thing the next morning!
I love animals, and I grew up reading Wind in the Willows and Beatrix Potter, so hedgehogs and rabbits are among the animals I can't help but picture in a waistcoat or making tea. I've always been fascinated by them, and a hedgehog fits into our family perfectly.
Sometimes fate is pretty darn adorable.
So, friends? Meet Ramona.
Likes:
Treats
Napping in the crook of my arm (She PURRS!)
Running in her wheel like she's qualifying for the olympics
Snuggling inside of my hoodie, where it feels very safe
Cuddling with our dog Mal, the moment he realized she was an animal and not a toy, but was still using self control to contain his barking
Dislikes:
Noises other than Kyla's voice
Movement that is unexpected (see: most movement)
The veggies that accompany her food, which she mostly doesn't not consider food items
Mal's barking, which started the moment he realised she is a new animal in the house & didn't have to use self control to contain himself anymore