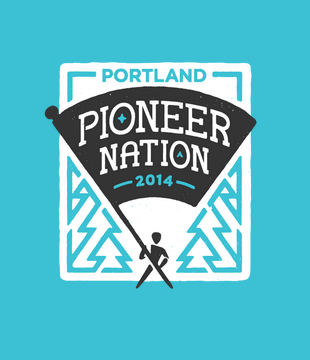 When I started working online, I worked hard. Really hard. But I didn't work smart.
I tried to blog my way to success. I (wildly) undercharged. I wasn't clear on my overall vision. And just for good measure, I invented flaming hula hoops for myself to jump through instead of just asking for what I needed. (Thank goodness you know better than I did!)
I've come a long way since I started working for myself full time, and as I slowly got out of my own way and experienced some success, I made a promise to myself:
"As soon as you can make it happen? You are going to a small business conference to learn from people who are killing it online."
When I found out about Pioneer Nation, I knew that I had to go. My  obsession with passion for learning is only marginally edged out by my passion for getting things done. So a two-day, action oriented conference in Portland put on by the brilliant team behind World Domination Summit? It was the answer to my geeky prayers.
But for a long time? This was the stuff of my nightmares.
There are so many reasons I had never been to a conference like this before. Some of them might be running through your head now:
"I don't know enough about business, and I'm going to end up looking foolish."
"I'm an introvert!" */hides under desk*
"I don't have a

real

 business idea yet."
"I'm just a blogger."
Add to that travelling to a new city alone, depression and an anxiety disorder and (if I want to) I can find a solid reason to stay at home from pretty much everything.
And somehow, instead, this is what happened…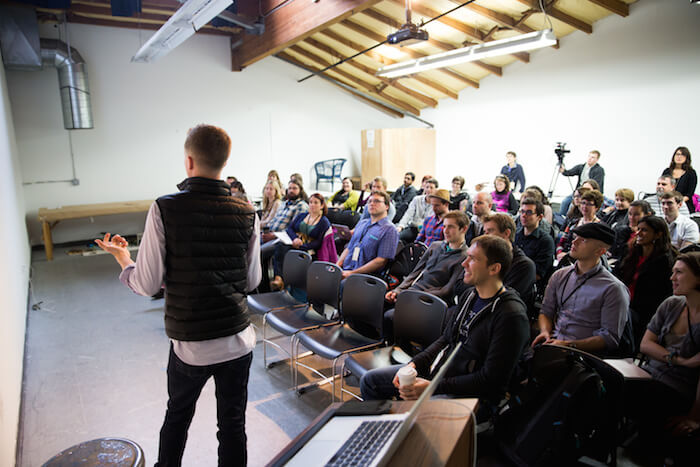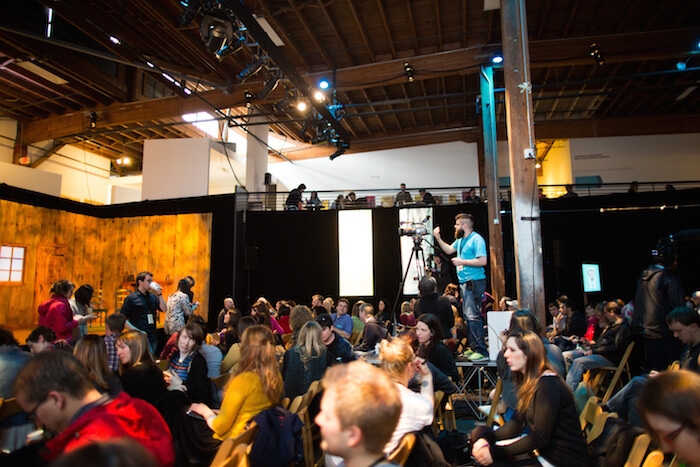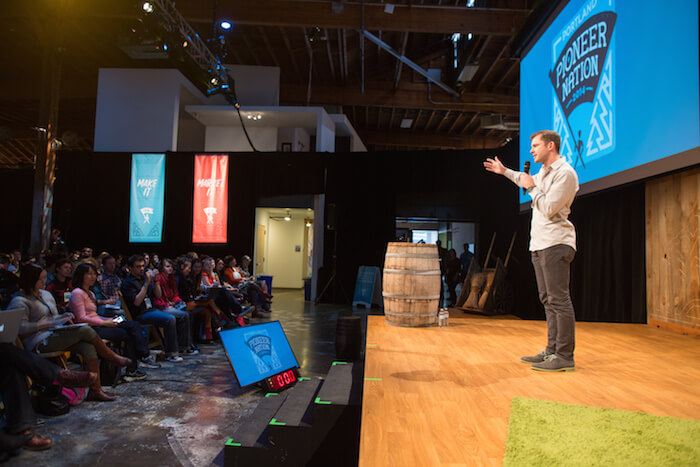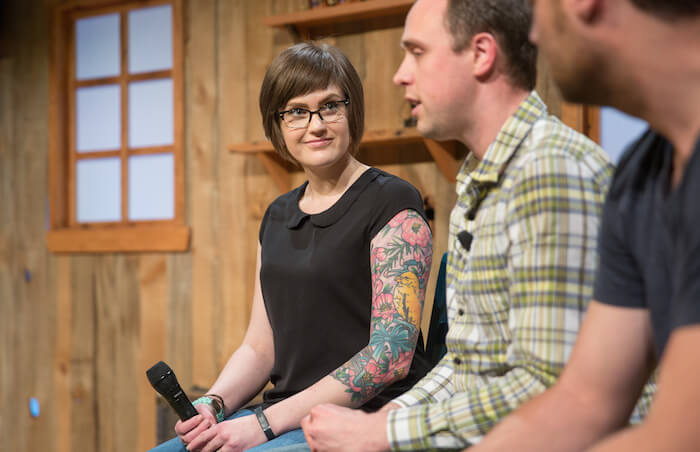 Alright, I'm teasing you with the last caption, but it was such an incredibly fun experience that it pretty much felt like that.
What I learned from Pioneer Nation:
The internet is the biggest small town in the world.
I went to the conference without knowing anyone, but I ran into people who had guest posted on my tiny blog years before. I found people who I knew from twitter and didn't know were attending. I had so much fun at one of the sessions that it had to be moved because we were causing too much of a ruckus! I ran into people I met at the only other, incredibly tiny, blogging conference I'd been to. There were connections everywhere, and everyone I spoke to seemed to be experiencing a concentrated kismet.
Being in a room full of committed, curious people is priceless.
One of the hardest things to tell when you meet new people or make a new connection, is who is going to follow through. Are you really going to talk after the circus as packed up? How do you know where to invest your time? Going to a conference automatically pre-selects for people who see value in investing in learning and relationships – and that means everyone you talk to is much more likely to follow through. If you're always the keener? This is a great place to find your people.
Just having 300 people looking at you at the same time can seriously clarify things for you.
I don't exactly know how you bottle that, but being asked serious questions about how committed I am to maintaining my blog and the blog for Freckled Nest Design in that situation made everything simple and clear. (My answer: Very! But I have no desire to make everything I do, including this blog, into a money-making business. I have one of those, that's lots!) Getting that clarity was a relief, and speaking in front of that audience was a rush.
Sometimes you need to get out of the way and let magic happen.
You can't plan how you'll meet the next people whose lives you'll change or vice versa. You can't know whose perspective is going to spark something that makes a tectonic shift in your world. But as in all things, you can show up. Be present, be open, be the thousand watt version of your genuine self, and sometimes the world will take care of the rest.
[Tweet "Be the 1000 watt version of your genuine self and sometimes the world will take care of the rest."]
What do you think? Sound like it might be for you? No matter where you are in your journey, if you're curious about business or really want to amp up and get into the nitty-gritty details I can't recommend Pioneer Nation enough. It's just starting out, and I think it's exactly the conference that bloggers and the handmade community needs.
There was no fluff, just all actionable ideas, backed up with results, and geared toward helping creatives get profitable. After all, that's how you can make people's lives better, and live a creative life that's sustainable.
Will I see you there next year?