[et_pb_section fb_built="1″ admin_label="section" _builder_version="3.0.47″][et_pb_row admin_label="row" _builder_version="3.0.47″ background_size="initial" background_position="top_left" background_repeat="repeat"][et_pb_column type="4_4″ _builder_version="3.0.47″ parallax="off" parallax_method="on"][et_pb_text _builder_version="3.11.1″ background_size="initial" background_position="top_left" background_repeat="repeat"]
There's nothing I love more than a good day planner. While I use digital tools to help run my business, I have a need to have some things on paper to feel like everything's being taken care of to make sure I'm taking care of my business AND myself. Plus you just can't beat the satisfaction of crossing things off an old-fashioned paper list!
These are some of the most promising 2019 planners for entrepreneurs that I've found in my search for the perfect way to start the year:
The Visionary Journal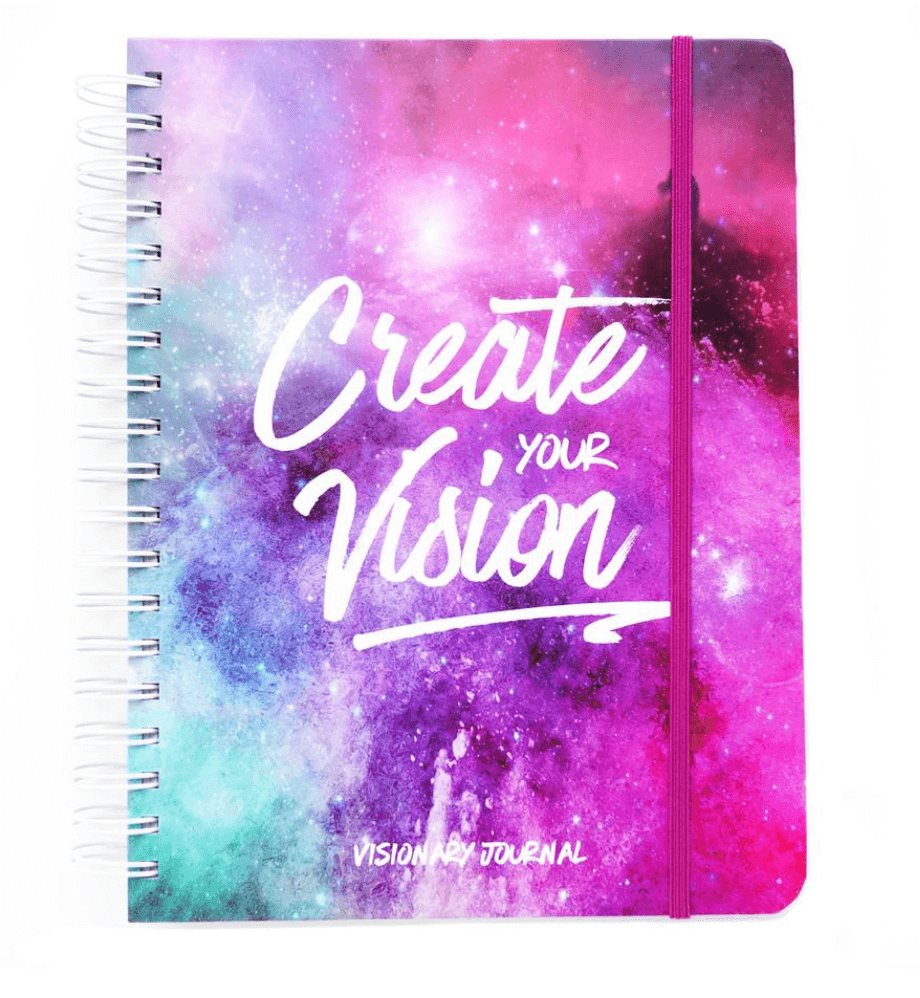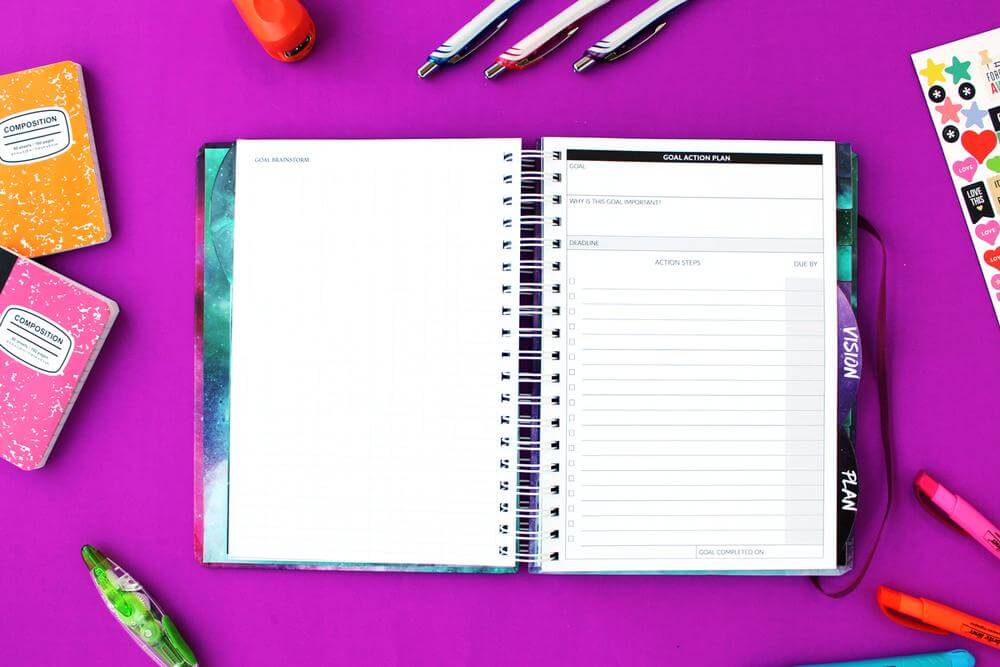 The Visionary Journal™ is an indie planner, designed by Monique Malcom. It can start in any month you choose and is designed to help you transform your goals into actionable tasks and integrate them into your schedule. You start with the big picture areas of your life, set S.M.A.R.T goals, create a 90-day action plan and commit to doing the work that will move you closer to achieving your goal.
This planner looks and works just like the big fancy ones from bigger companies that you love! It is a full-color hardcover provides a sturdy writing surface, while the wire-o-binding allows the planner to lie flat. It also features a few highly requested features like monthly tabs, a back pocket, and elastic closure.
The Visionary Journal™  costs $50 USD and supports an independent entrepreneur.
The Day Designer
The Day Designer is a gorgeous planner and time management system. It's designed to help you manage your schedule and tackle your to-do list. More than a productivity planner, this is the best time management tool to help you get organized.
I've used this planner myself, and it's a hugely useful and much-imitated format for planning. I've stuck with its weekly format longer than I have with other planners, and its mini size option makes it a flexible tool.
The Day Designer costs $59 USD
The Productivity Planner
The Productivity Planner has been tempting me ever since I saw Erin Flynn using hers. It works with the Pomorodo technique and has you prioritize your tasks for the week before you jump into your workday.
It puts the focus on quality work over quantity and looks both wildly effective and affordable. It starts at any time, and could be a powerful tool for making your year more productive and focused on what moves the needle for you.
The Productivity Planner costs $24.95 USD
If these don't quite do it for you and you want the customization of making your own custom day planner, you're in luck! I often custom day planners for myself and my friends, and if you'd like to try I have a whole course dedicated to teaching beginners how to design their own day planners that you can explore here:
[/et_pb_text][/et_pb_column][/et_pb_row][/et_pb_section]