I've been dying for a new design for a long time, and over the holidays I finally made it happen! If you're not reading in a feed reader be sure to click through and come see the sights…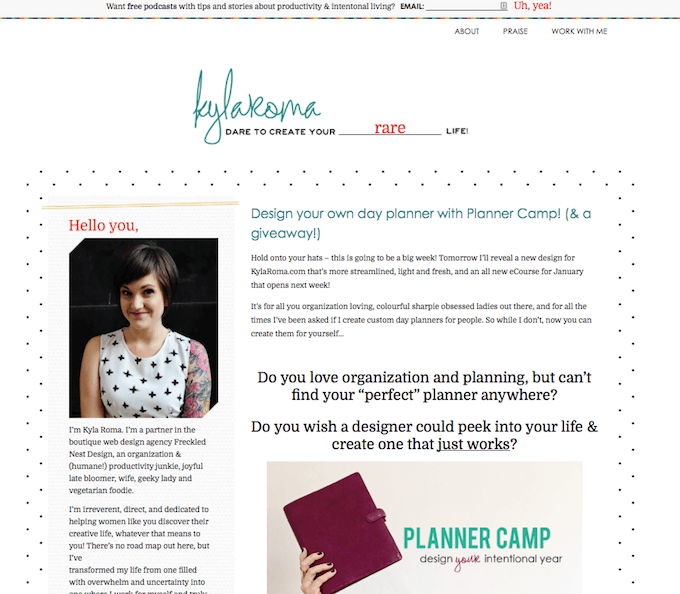 We're finishing up the final touches this week and working out the last kinks, but there are all kinds of fun features, including resource pages on my main topics, a beautiful rating tool for giving instant feedback on posts, and an animated banner. Huge thanks (as always!) to  Freckled Nest Design's lead developer, Mandi for her fabulous work & light, flexible coding skills.
Now, just to be clear – this is a redesign, and it isn't the end of anything. It's more like the super charging of everything. Last year I realized that almost all of the what I was doing professionally was happening one on one, behind closed doors. This space & my rededicating myself to it is about changing that, and building a vibrant community so we can support each other at the same time.
This year I'm starting a newsletter (Why yes, that kool aid is from 2005, but it's still making the rounds!) but to shake things up I'm going to be sending out news, special offers… and subscriber only podcasts! So sign up on one of the forms on the site and you'll get all the podcasting goodness.
The content on KylaRoma.com won't be changing, but it will be more frequent and more focused on strategies, ideas and taking action to make things better. It's going to be a little more focused, and a little more focused on the ideas that I'm passionate about rather than my life – but there will still be a lot of the personal here.
After all, I don't know how to write any other way. (For better or worse!)
Soon I'll have my eCourses listed here in their own section, and I'll be offering one-on-one brainstorming sessions along with slightly longer collaboration options! I've done these for years through Freckled Nest, but only for people who ask directly, so I'm opening it up and will have some fun, affordable options in case you want to team up.
You heard it here first, I'm officially a part-time partner in crime for hire. ;)
Have fun exploring, and as always – thank you for your support! If there's anything you'd love to read more of on the blog, let me know in the comments below.