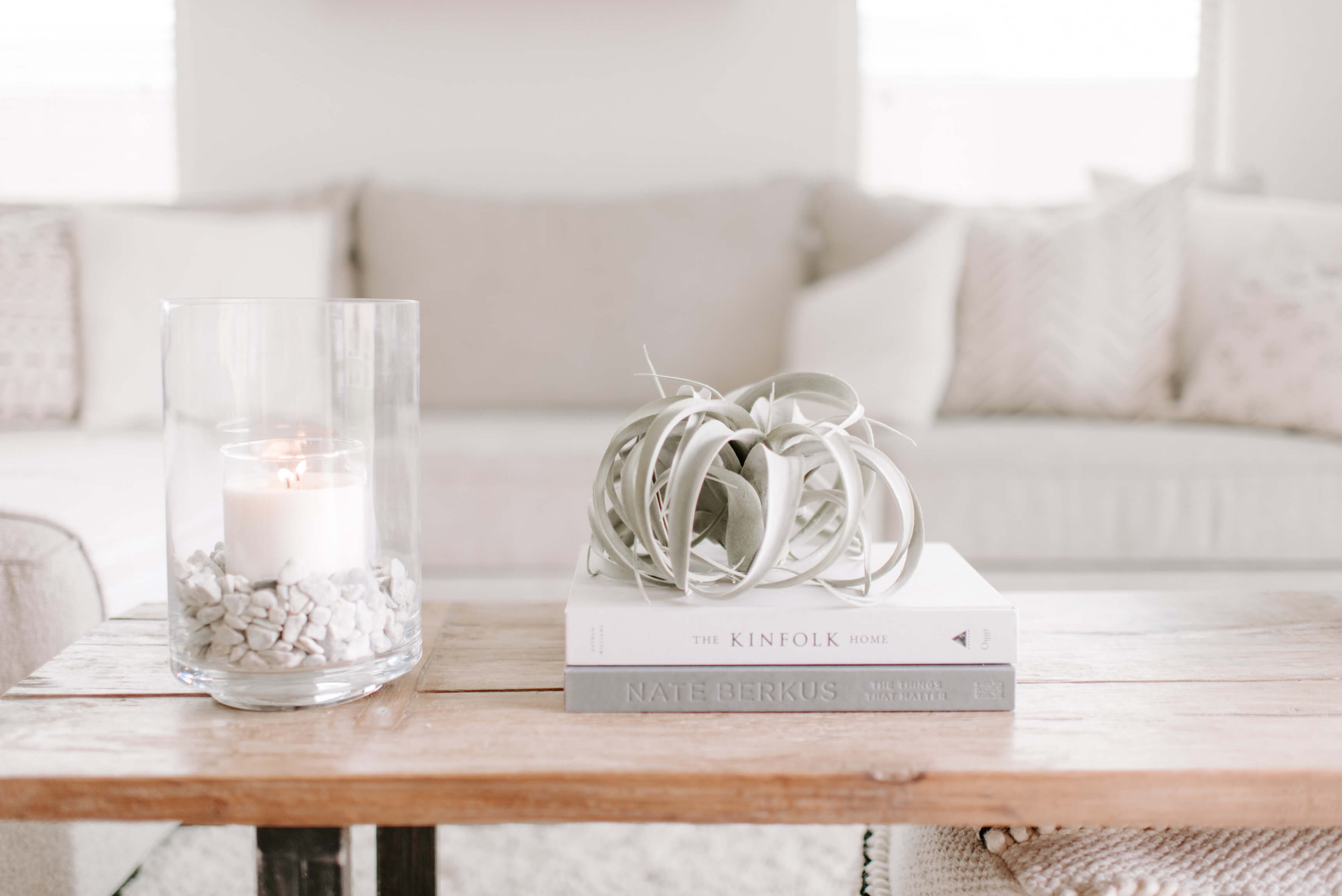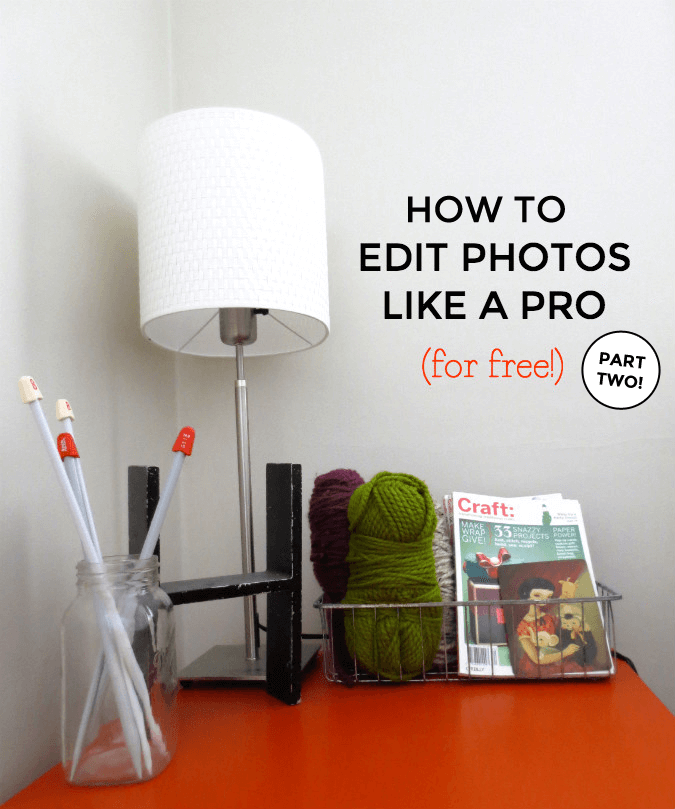 Blogging and managing a website can be a lot of fun, but if you struggle with some of the basic techniques and skills that are needed to make your posts shine it can make your blogging experience frustrating at best, and at worst, it can end it.
Since I make tutorials for my clients all the time, I wanted to spread the love a little further to make life a lot easier for bloggers and business owners. I'm starting with the basics and covering everything from photo editing to advanced SEO made easy!
In part one of my basic photo editing series I covered making basic adjustments to images that will make your photos jump off the page. Today, we'll use the free web-based application Pixlr: Editor to crop, re-size images, add text and effects to images, and how to create a collage.
Crop an image
If your image doesn't look quite right, cropping is a simple way to change the framing or remove unwanted background from your photos.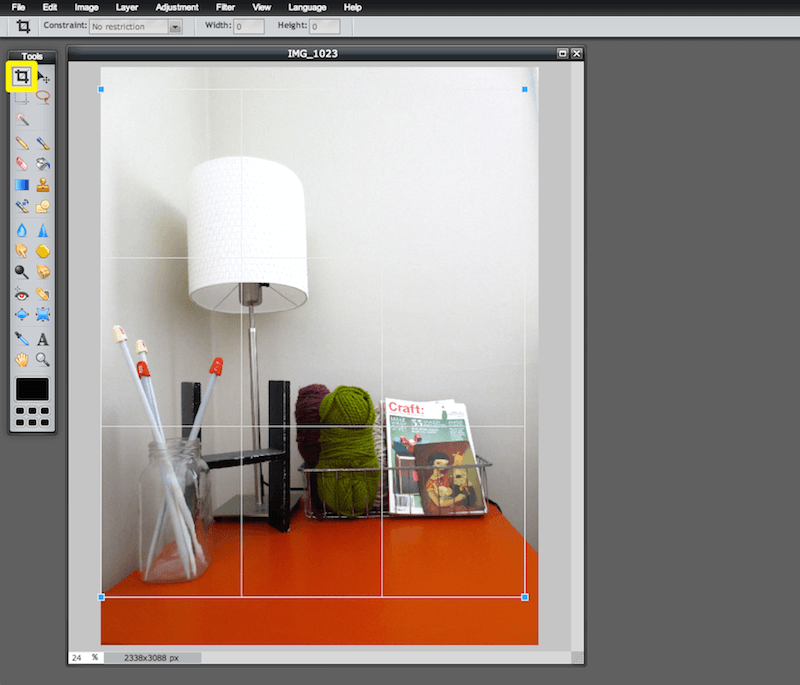 Try it Out:
1. In Pixlr: Editor, select the cropping tool in the top left corner of the tool bar. When you click this tool, your image will change to show a square with grid lines inside of it. This represents what you would like the new image boundaries to be.
2. Drag the corners of the box so the image you want to keep is completely contained inside of the box. The space inside the box area represents the part of the image that you will keep, and the space outside the grid will be deleted.
3. When you're finished arranging the box, press the "enter" key. Everything outside the grid will be deleted, and your image is cropped.
Re-size Images
Once you know your blog's column width (find out how in our first post) you can help your blog load faster for readers by cropping your images to the same size.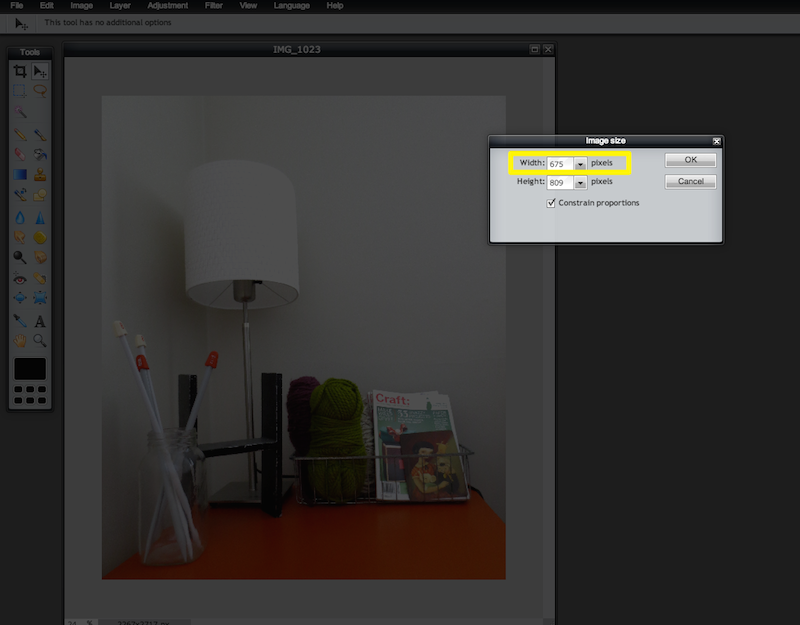 Try it Out:
1. In the main menu, click "Image", then "Image Size".
2. Type in the desired image width into the "width" field. The height option will automatically adjust if the "constrain proportions" checkbox is selected.
Easy, right? See, you've got this!
Skip the heartbreak
Not sure you're going to use a blog design that's exactly this wide for the rest of your blogging career? That's a great instinct! For maximum flexibility, you can use a slightly wider image size that still takes up less space than your full sized images. For example, you'll likely never have a main column wider than 800 pixels wide unless you're a photographer, so you could crop to that size instead of the exact column width. Then, later on, there are plugins and coding tricks that can help you adjust the size of all your images all at the same time if you need to make a change.
Add text to photos
Adding text to your photos is a great way to introduce a blog post or to draw attention to something important in your image. And it's a great way to make your posts more Pinterest friendly!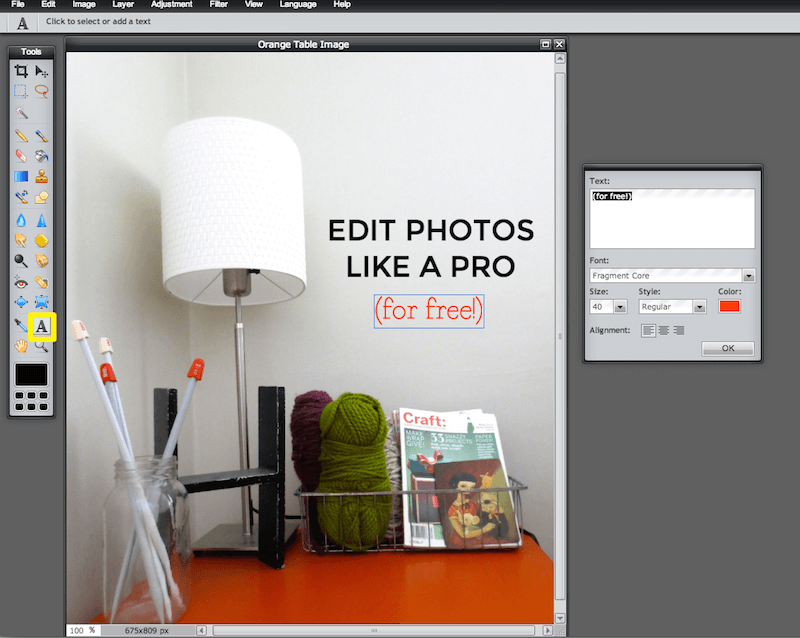 Try it Out:
1. Click the Type tool in the Pixlr Editor. Its the letter "A" in the toolbar.
2. After you've selected this tool, just drag your cursor across your photo to create a text box. Now, you can begin typing.
3. Once you've completed typing text, you can return to it edit it by clicking on the text tool and then on the text.
Don't forget to save your changes!
Add effects to images
Depending on how you use images, you might want to add some effects, like using text, textures, patterns and shapes to create title images for a blog post or a call to action.
These are some great, simple services that can make your life a lot easier: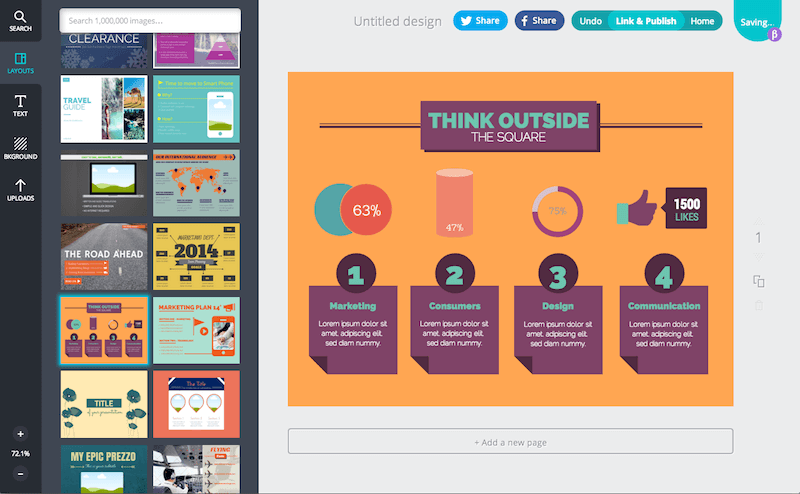 Canva (above)– Canva is a graphic design tool for bloggers that has a great range of flexibility. It's simple and intuitive, and allows you to add graphics, fonts and buy stock images for little $1 if you want something more unique. You can create image based layouts, or edit existing graphics like the ones above. The service is free & in public beta.
Bonus points: It has beautiful, unexpected layouts and lets you access the fonts installed on your computer.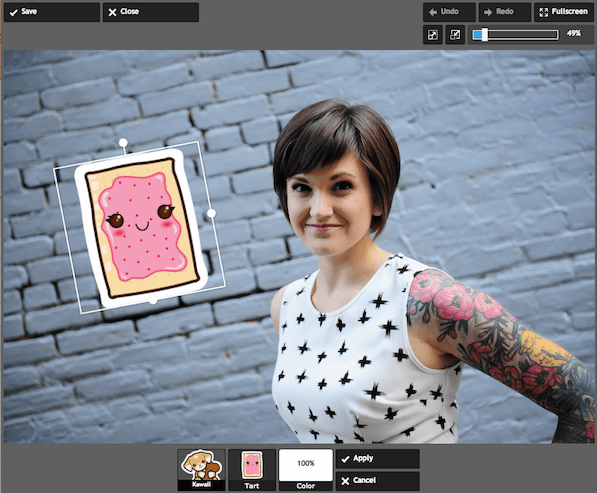 Pixlr Express (above) – Very similar to Pixlr Editor, this tool is intuitive and simple. Lets you add "stickers"(pre designed graphic elements) to your creations. As more of a traditional tool, this isn't as unique as Canva but is perfect if you're comfortable with their system.
Plus, you never know when you'll have an image that's just lacking a pop tart with personality, and they've got those! Just like Pixlr, Pixlr Express is free.
Create a simple collage
Sometimes you have lots of photos (which is a good thing!). A popular way to combine these photos, without detracting from each individual photo, is to create a collage.
Pixlr Express offers a collage tool to help you quickly combine your photos into one piece of art. You can even change the collage dimensions depending on the number of photos and justification (horizontal or vertical) of the photos.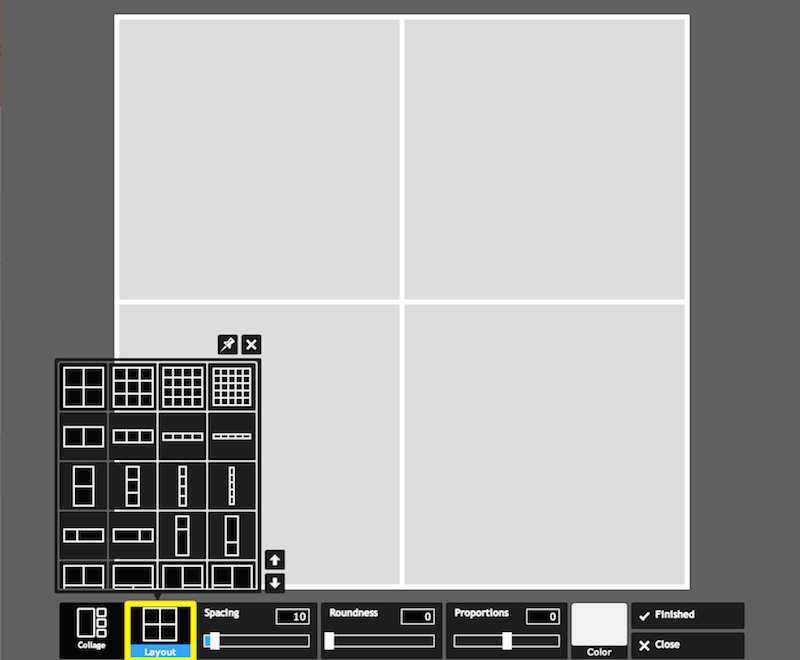 Try it Out:
1. Select Pixlr Express as your tool, then click the "Collage" button that appears.
2. Choosing the layout of the collage you would like to make, and adjust the overall look of the collage. Add images by clicking the plus sign inside the grey squares.
Quick Tips:
Spacing controls the empty space between squares.
Roundness controls how square or round the image edges will appear.
Proportions controls the height relative to the width of the overall collage.
3. When you're done, you can simply save your collage to your desktop by pressing "finished."
Free tools like Pixlr can really boost the quality of your photos, and in this case, you don't have to worry about investing in an expensive program. Pixlr can be a great way to gain confidence and learn different techniques before you try out an Adobe Photoshop Creative Cloud subscription.
And don't forget – if you have a blog advertising program, your Creative Cloud subscription can be a tax write off.
Have any questions? Let us know in the comments and we'll reply, or let us know if you have any blogging questions that we can help you out with.
LAST UPDATED ON: May 21st, 2014
CATEGORY: Content Marketing Strategy