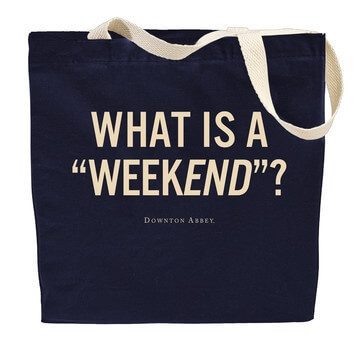 I can't wait for it to start up again! Today is a good day.
"What Is A Weekend?" Downton Abbey Quote Tote by Christine Martinez

This is from the "Currently Loving" section of KylaRoma.com. It's like a tumblr inside my blog for things I think you'll love,  full of extras that I've posted to twitter and that have appeared in my sidebar. Click here to see more recent faves!