I have a confession: I'm a tools and services junkie. I love trying out new things, seeing what works and what I can add to make my work run smoothly with less effort. When I find see the words "tools for small business"? Generally, I pounce.
For me, the challenge isn't finding a service or tool that does the job right. It's picking just one tool and sticking with it!
It's taken me years to find a suite of products & services that work together beautifully for my blog & business. Since I always have a suggestion for what could help other people, I'm always being asked about my favourite tools and resources.
So I've made a resource page where I can share the favourite parts of my blog & business toolkit with you!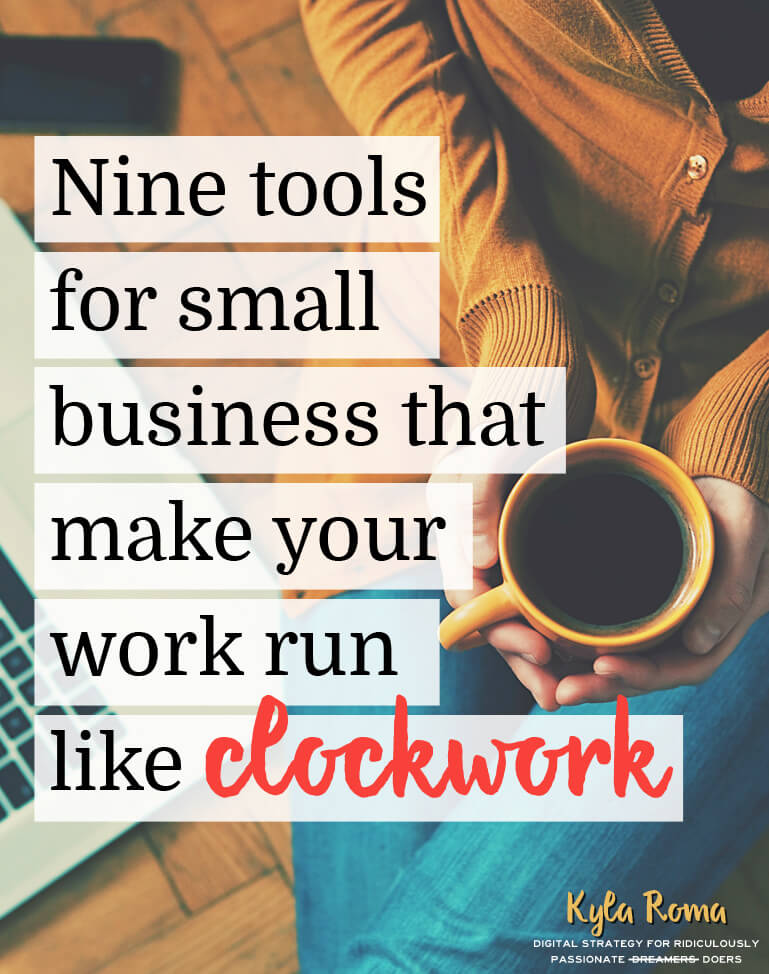 It includes some favourites that you're probably familiar with, but I'm willing to bet that some of them will be new to you too.
It includes:
The service that recovered my website – and livelihood – within hours when my blog was infected with malware and my hosting company couldn't help me. (You can use my link to do a free malware scan on your site!)
The bookkeeping program I use that I'm convinced is one of the Internet's best kept secrets. Not only will it probably be new to you and cost less than what you're using now, but it lets you track profitability! It's so helpful that it's made me look forward to updating my books every week.
Once you've taken a look, come on back! Tell me if I missed your favourite one, or if we're project management twins. Share in the comments below! We'll make this a resource round-up of the best tools for small business owners and bloggers.
What's your favourite tool or services that you use in your small business?
(I'll add mine in the comments too!)