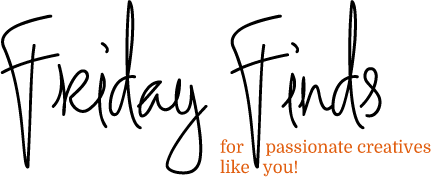 ✖ Are you a blogger, creative or entrepreneur looking for support & community? You need to check out #fireworkpeople! The brainchild of Canadian writer Ashley Beaudin, #fireworkpeople is a free, encouraging, positive community that has weekly tuesday twitter chats, a facebook community, blog tours, and conference calls! If you've been curious about a group coaching program or mastermind? This is your perfect opportunity to see what that's like and get involved before this explodes with members.
✖ Do you use Facebook pages for your blog or brand? Try this easy way to see what's working for your Facebook page. Even better? It's more accurate & more encouraging than just looking at likes.
✖ These 8 ways a simple notebook can change your life show that the right app was there all along.
✖ Monica Lewinsky gave her first public speech in 16 years, and don't look now but she's a kind of a badass. She speaks with humor, self compassion and heartache about what it was like to be one of the first people to have their reputation ruined in the dawn of the internet era, and on helping to keep the victims of bullying and gossip supported and alive as this has swelled to be a tidal wave in our society. Bullying is not criticism, and it's rampant online. Why not change that for the better? Don't visit negative websites that make money from your pageviews, and make what you want more of online stronger by supporting your favorite maker, teacher or resource with encouragement or a purchase.
✖ Have you heard of dazzle camouflage? It's ships painted into optical illusions so they're harder to hit, and they are wild! you can't make this stuff up.