In the past few months, I've been dealing with some tough personal stuff that's been a big journey for me, and I really want to share it with you. I'm still very much working through everything, but I'm excited to be stepping in a positive direction. It's a scroller and more serious than I usually am, so you've been warned!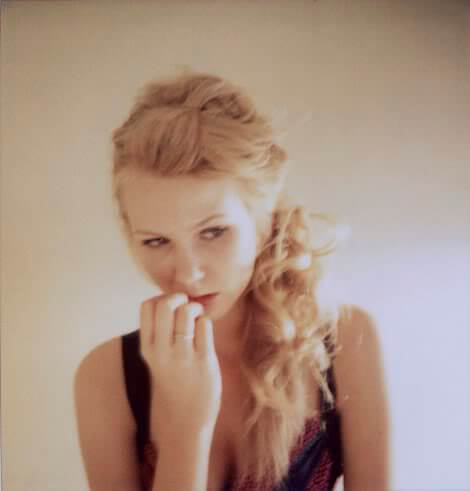 When I think about it, it's hard for me to imagine a life without anxiety. It's hard to explain that it doesn't feel like anxiety all the time- sometimes it feels like a nagging sense that I'm behind, and if I just worked a little harder I could catch up. Sometimes it feels like opening night before the curtain rises and the butterflies are strong in my stomach. Sometimes it feels like not knowing where to put my hands when I'm talking like I'm self-conscious or am about to say the wrong thing. Sometimes it feels like I'm sea sick and the world is sliding out from under me, and sometimes it feels like barely anything at all- just like there's the slightest weight on my chest. But it's hard to imagine my life without it, as lovely and strange as it would be.
I just thought that everyone was like that, until October.
In the past few months, things have been fabulous on paper- friends and family are beautiful, work is great, I've been traveling and reconnecting with friends, and digging into the wonderful messiness of life, but day to day it hasn't felt like that. Slowly things have been getting hard- I haven't been sleeping, I've gone from my normal (being slightly anxious most the time, but it was manageable) to being extremely anxious, having trouble concentrating and with my memory, and being easily tired out. Things that have always been mild quirks of mine started to amplify to the point of making life less comfortable, and then it started to get exponentially worse.
It was a level of stress I can only describe as similar to a moment when you realize someone is breaking into your home, only it was like that from the moment I woke up until I went to sleep. I was agitated and exhausted, stressed and confused. I had negative thoughts that I didn't want but had a really hard time keeping quiet. I had no idea what was happening and fewer words to describe it. I continued confiding in Jesse, friends, and family and trying to manage it on my own, but in the end, there was nothing to say other than "Something is wrong, and I need help!"
I made an appointment to see my doctor, and I cried hard when I had to wait three days to see her. It was so profoundly confusing, I knew intellectually that nothing was really wrong, but I felt like my body was on the verge of deciding between flight or fight all the time, and I couldn't calm down. When I met with my doctor I was so relieved to see her I could have hugged her. We went through a symptom checklist and after answering "yes" to every question she asked, she said three words that made everything snap into focus:
Generalized Anxiety Disorder
Those three words were exactly the ones I'd been trying so hard to find myself. It was a perfect fit, and more than that it was a diagnosis.
Generalized Anxiety Disorder is a psychological disorder much like depression, where you experience some level of anxiety at almost all times. It's not normal anxiety- like being worried about a test or a performance- but an underlying constant, like a hum in the background of every day that might feel different from time to time, but is always there. The flare up I had in October was hard, but it was a huge opportunity to see that my level of anxiety has been high for many years, but I so was used to always feeling on edge that it didn't seem strange to me, and there was always a logical explanation for my stress level. I felt like things were legitimately causing it, and often times they were real stresses in my life (I do live in the real world!) but when those stresses were removed, the feelings wouldn't go away, they would calm down for a time or shift, and I would think that something else was causing them. Until they became too big for me to ignore.
I was diagnosed in mid-October, and I'm still very much at the beginning of my journey with this. Because I was in such an extreme state I've started on a medication to help calm my symptoms down, and the clarity and peace that I've gained from it has been exceptional- I feel like I'm myself about 70% of the time again, and while I have good days and bad days it's lovely to be able to live more effortlessly than I have for a while. I'm also still in the process of looking back and seeing how this has affected me, and how long it's been a burden to me that I didn't have the ability to see.
Because the symptoms are such a mix of psychological and physical, people with GAD often wait for over ten years to seek help, and I can't tell you how much I wish I'd had this diagnosis when I was 15 before it was so severe rather than when I was 25. But knowing what I do now, more than anything I feel excited. I'm excited to explore my treatment options, and to find a way to live with this that is comfortable and manageable. I'm excited to know that I don't feel like this because something in my life is causing it, because knowing that means I don't have to solve anything, I just have to wait for the feelings to pass. I'm so excited to be having fun day to day, to find writing easy again, and to have the words to explain what's been too confusing for me to talk about until now.
If I can ask one thing from you, at the end of a very long post, it would be that if you have anxiety that is interfering with your life please talk to someone you can trust about it. A friend, parent, teacher, guidance counselor, pastor, doctor – anyone, just reach out. They might not understand what you're feeling, but they can help you work out what a good next step is for you. There are lots of treatment and therapy options, and you don't have to deal with it alone.
And just as an aside, thank you so much for reading my corner of the internet- while I haven't been writing about this in the past month I can't express how much your sweet comments and e-mails have buoyed me through some very tough days. I've been behind on replying to comments, but being able to scroll through your encouragement and thoughts every day has made me smile and feel truly grateful and lucky to have found all of you. Thank you so much. <3
{image}