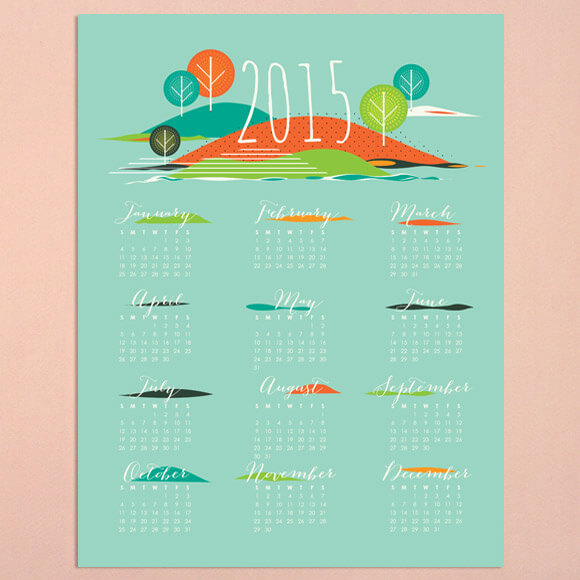 If you love organization, Pinterest is really fun rabbit hole to fall down. If you love anything, or feel human emotion, Pinterest is a really fun rabbit hole to fall down. While I use digital and paper tools, I love having a small calendar around for reference and Pinterest has a huge selection to browse through.
These are my favourite 2015 desk calendars and monthly planners for anyone looking to start the new year with a little more organization and beauty in their work life.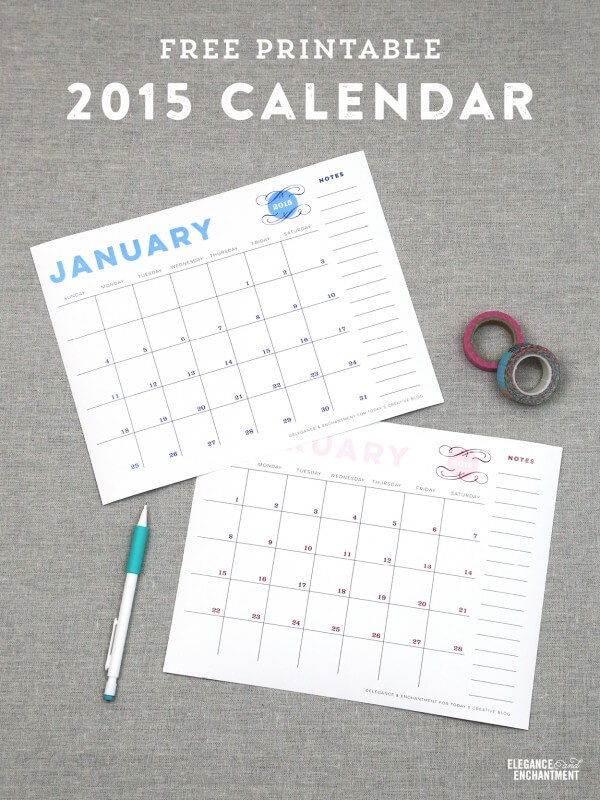 A clean and bright printable calendar that's ready to tackle your life from Today's Creative Blog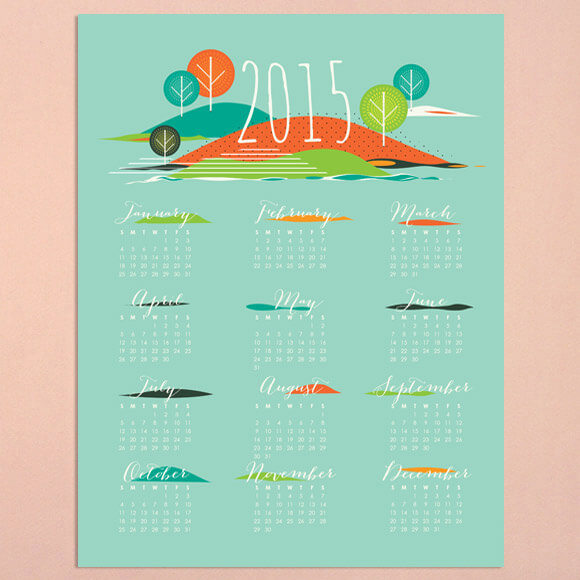 Love vs. Design has a full colour year on a page that worth emptying the office's colour cartridge!
(I mean, we have no idea who did that either.)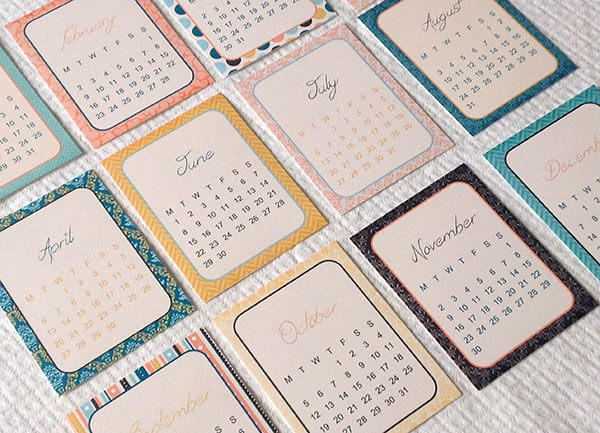 Want something small that packs a lot of pattern? Angie Hinksman has you covered.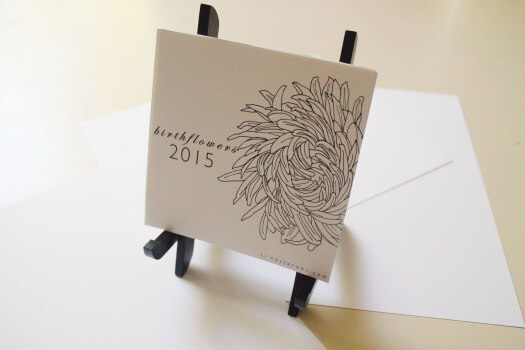 A gorgeous floral mini calendar inspired by The Farmer's Almanac  by Lindy Jacoby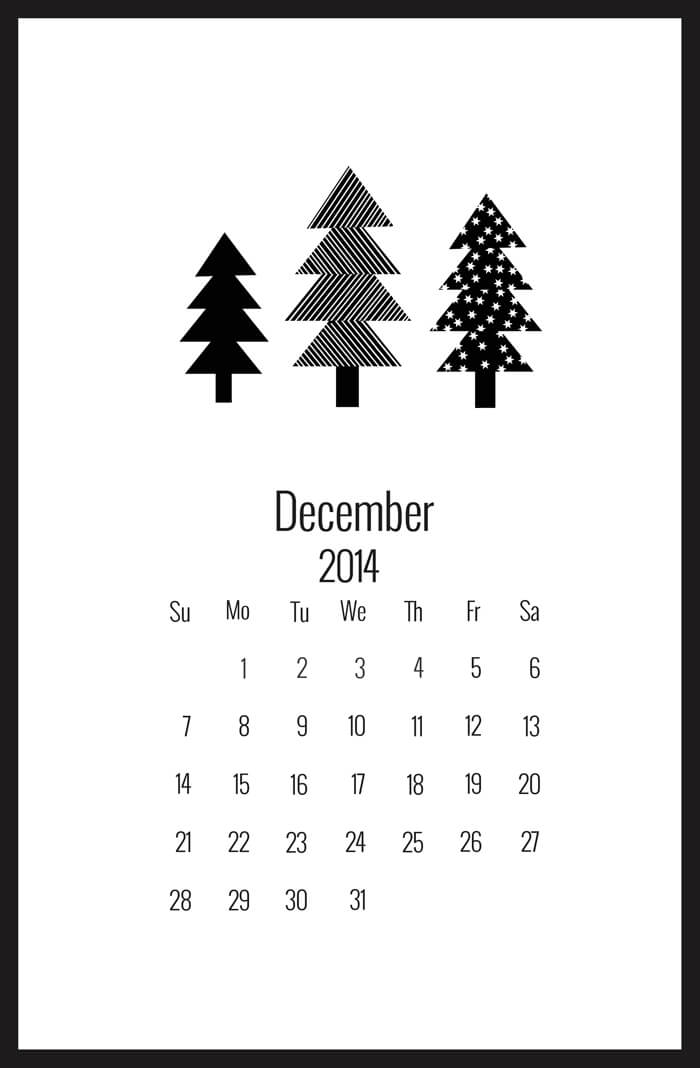 And Anu posts a new printable desk calendar each month – if you're patient enough to wait!
Last year, I created the online course Planner Camp to help other creative ladies geek out and create their own agenda or day planner with less guess work and stress. It's going back on sale this week for anyone who wants to get their organization nerd on – and if you're looking for a solution that's already beautiful and made for you? I hope this helps you head into the holidays with one more thing checked off your list.
Do you keep a paper calendar, or are you strictly digital?
LAST UPDATED ON: December 9th, 2014
CATEGORY: All Business & Blogging Posts DIY Day Planner Design