In February I announced that I'm going to create some free, custom planning or organization related printables for the blog! Organization and design are two of my biggest passions, and I've been really excited to get this collaboration started.
Ready to get organized?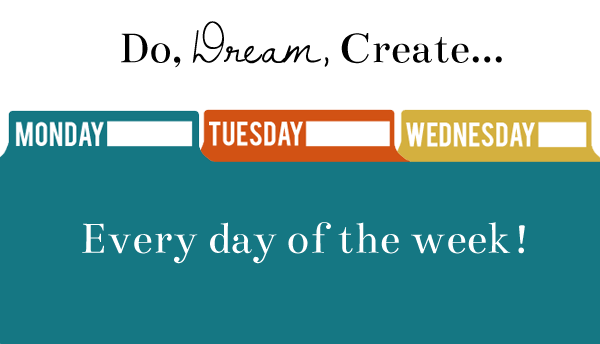 Reader Design Partner: Amanda from Apple Blue
Her Request: "This year is going to be a crazy one, working on opening my brick-and-mortar shop, juggling writing gigs and making time to pursue that weeks passions. I tend to break my day (and my life, really) into three parts. DO, DREAM, and CREATE. The DO part of my days are spent with my current responsibilities and duties, DREAM is the time I take to invest in future things I want to see happen and CREATE is the time I make for things that are creatively fulfilling to me like sewing or browsing Pinterest. I'd love to have a planner that breaks the days down into three groups like that so I can be visually aware of whether or not I'm making time for all those things."

The Results: A weekly planner that breaks the days of the week down into three categories: Do, Dream & Create. Amanda sent  me design inspiration that referenced old fashioned stationary, and simple bold design typography that still left enough room to be creative.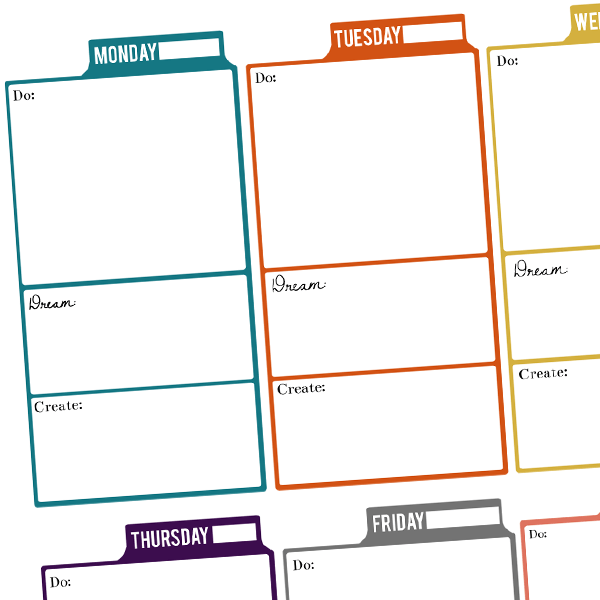 Free Download
Download the free printable weekly planner here
Note: This is for personal use only, please don't download and host on your servers but link back to this post if you'd like to share it