Since 2008, one of my favourite things about January is has been making printable planning worksheets to make my life easier. I started out customizing store-bought day planners and agendas, and adding images to them that were more my style.
It was fast and simple, and I didn't give it much thought. It was just a fast little project. No different than making dinner.
But as that first year went on I found that having something that I'd created live with me for a year was just different.
In a digital world packed with low value, high volume visual candy, a craft project that becomes part of your daily life for a year feels downright countercultural.
Part way through the year I adjusted my monthly planner, and made it work better. Then when January came around I made another, slightly different planner.
Somehow, among all the habits that I want to start and never keep up, I've been doing this every year since 2008.
This year, I've been thinking about why this project stuck.
This is a corner of it:
When I have a day planner that I've made, I can built it so it takes my priorities, values, learning style, strengths, and (mostly!) my weaknesses into account. It's whole design – complicated or simple – is completely in line with my highest goals and priorities.
It's a framework that reminds me of exactly what's most important, so I don't have to let last minute decisions or sudden curve balls take me off course.
It lets me create the structure of my best life, so I can plug the hustle of work and life into that instead of trying to make your best life happen as an afterthought.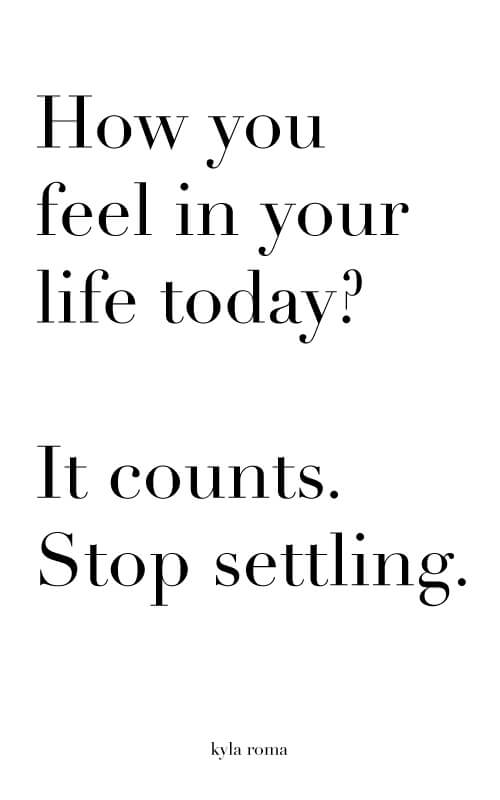 Because, this day? This day in each of our lives counts. And we don't have to let it
What I like best of all about it is that it's lived in.
By the end of the year, my day planner is a creation from my brain that's filled with imperfections, worn corners, coffee stains, and highlighting. It's been an anchor, holding me steady when I'm unsure of my next move, and it's been a parachute when I need to take a big risk and just go for it.
It's been a stress reliever, and probably ignored for most of the summer. And it's all my lovely own.
If you like pens and paper, organizing, making lists, and learning new things – I think you would like my online course Planner Camp.
It takes everything that I've learned in six years of designing my own day planners, and distills it into a beautiful guided experience that teaches what you need to know to get from start to finish.
And to keep you from wasting time, you get a complete set of planner design templates that you can adjust to fit your life instead of starting from scratch.
You can print it at home, or have it sent to a printer – but either way you'll get a guided path to creating a beautiful, physical day planner that becomes a part of your year.
The class is ready to start today, and runs all January – click to get all the information.
How do you stay organized? Are you all digital or devoted to pen and paper?