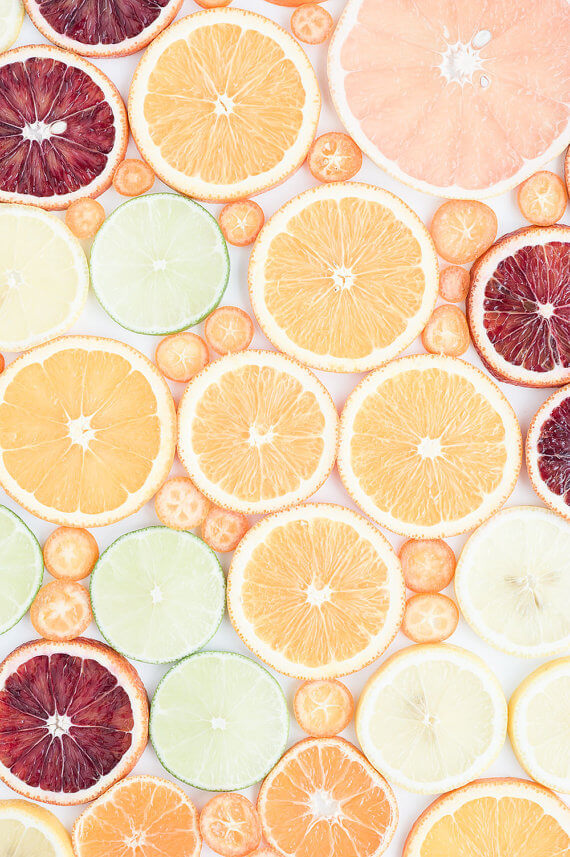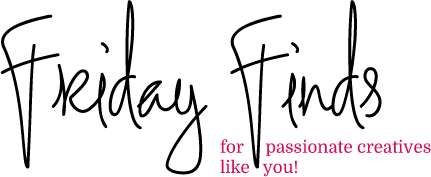 I haven't done Friday Finds post in a long time, but I've been finding so much great content to share between Pinterest and Twitter that keeping it from the blog just seems weird. So out with the weird (unless it's the good kind of weird!) and in with the new.
Here's new weekly inspiration from around the internet – links about beautiful things, creativity, social media, positivity, making a living online, community building, and of course some good old fashioned juicy photos…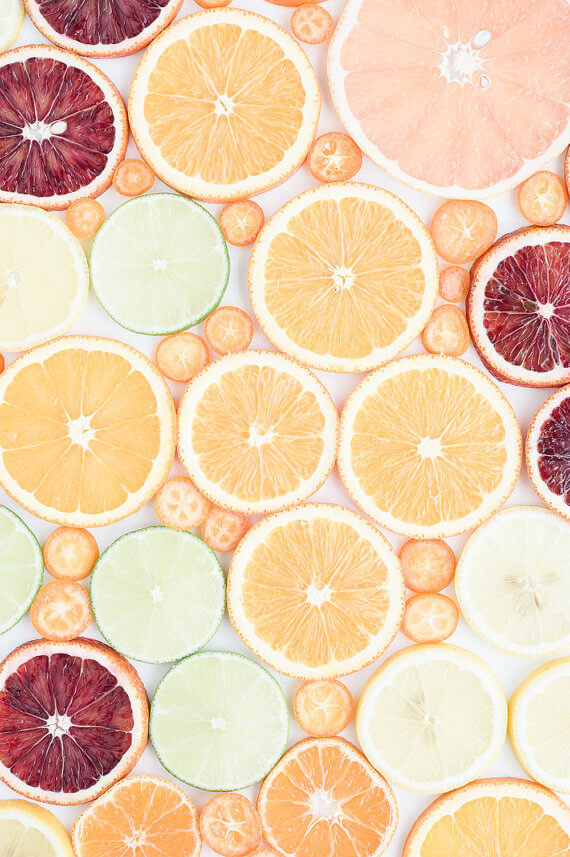 ✖ Perfect Citrus Wall Art by Amy Roth
✖ The Science Behind How Emotions Lead to Smarter Decisions
✖ New Evernote Web App Takes Decluttering to the Extreme (Now bring it to the desktop app!)
✖ Not sure where to start with your social media campaign?
✖ If you have anxiety, depression, or just a case of the fates conspiring against you, check out this guide to getting back on track when life is hard.
✖ Twin Peaks is coming back, with Lynch directing. Time to get weird… (This is definitely the good kind of weird!)
✖  I shared a lot of my favourite apps and resources with many of the the ladies at Designer Vaca, so if you're trying to get more done in less time I thought I'd share them here too:
Services / Friendly Robot Helpers
TimeTrade: Let clients book appointments directly into your calendar, without 1000 confusing emails.
Xero: Accounting that works beautifully for multiple currencies, imports your Paypal feed, and lets you invoice clients directly. Integrates with nearly everything.
IFTTT: Stands for "If this, then that" and will let you automate a lot of your online life. Stop doing boring things! Start using robots.
Zapier: Zapier is automation between apps and services that you already use. It's like IFTTT on steroids – and can do a lot of what you might pay someone to help you with, like recording sales or adding customers into your newsletter list. Basic plans are free, paid start at $20 per month.
ScannerPro: POOF! Your iPhone is now a scanner. This works incredibly well, and many of the illustrators and letterers mentioned that they only use this tool now.
Any.do: A simple, pretty way to track your to do list, and it's Chrome browser extension turns your emails into tasks for free.
OmniFocus: Paid app that lets you turn your emails into To Do list items that you can organize, action, pause, defer and more. Personal favourite of mine.
Fancy Hands: Get support from a virtual assistant at a fraction of the price
Books & Ideas
Breaking the Time Barrier: Free download that will help you make twice as much as you do now.
The Art of Growth: by Tara Gentile, my business coach! I've been following her work for a long time, and this is a great intro to her work.
Create a Mastermind Group: A mastermind group is where diverse people meet to share, brainstorm and bust through barriers in their lives or businesses. Some are paid, but you can create your own! This is a free guide on how make your own.
Getting Things Done: A free system that gives you a different way to think about tasks so you can get important work done. There are lots of things you can get to support this, but it can completely change your life for the better and make you a more sane person. (At least it has for me in the past five years!)
What's your favourite app of the moment?
LAST UPDATED ON: October 10th, 2014
CATEGORY: All Business & Blogging Posts