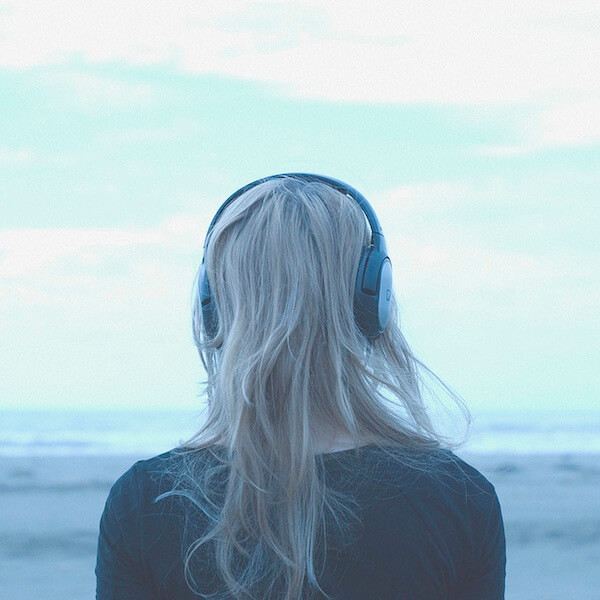 One of my favourite ways to stay focused on my passions is to keep my head in the game. No matter where you work or what you love it can be hard to make that your full time work- but that doesn't mean that you can't live your passion. How do you do it? Work on your focus.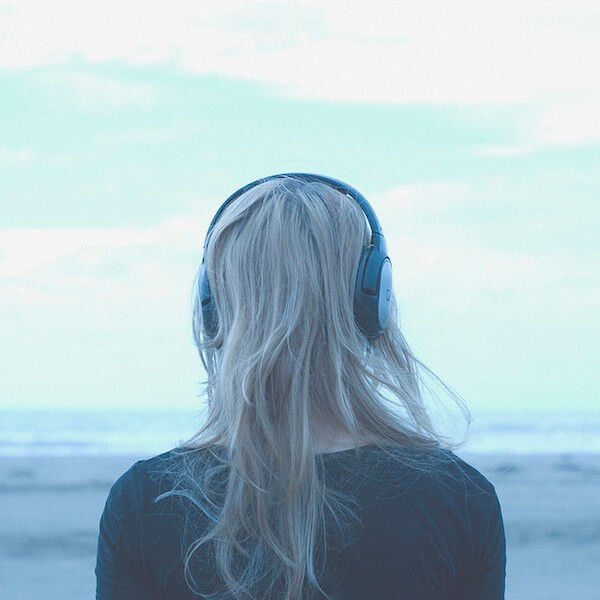 If you're a financial planner who spends all of her free time planning, thinking, and writing about scuba diving, you likely consider yourself more of a scuba diver than a financial planner. If that's how you identify yourself and live your days, it becomes your reality.
To be clear, I'm not suggesting that you should daydream or check out of situations when you're in them. I think that whatever we're doing, we should give 100% of our focus and presence. But in the morning while you're getting ready for work, on your breaks, in the evenings and weekends we all have lots of time that can easily slip away and be spent worrying, mulling over negative things that happened or replaying scenes from the day in your mind.
Instead of trying to stop those thoughts, if you shift your focus to something positive that energizes you, you'll get the same results with none of the resistance. The beauty of deciding to focus on something you love is that like the financial planner who lives scuba diving example, you define your identity and if you get in the habit of shifting your focus over to the hobbies or work that you love, you can immerse yourself in your passions and change your whole day to day experience.
Starting Points
A simple and fun way to start this is to change the media that you're taking in and my favourite way to do this is to become a podcast connoisseur. If you have a smart phone or laptop this is really easy but you can even burn them to CD's if you don't have a fancy way of listening to portable audio. For a long time I carried my laptop with me in the morning and would set it on my dresser while I got ready in the morning, then bring it with me to the kitchen and back upstairs with my coffee. It was a clunky process – and I really appreciate my iPad now! – but it helped me keep my focus on the things that I loved so no matter what I was actually doing during the day I was living my passion.
These are some of my favourite ways to finding videos & podcasts, and my suggestions for starting points to make this part of your life…
Discovery Resources
Stitchr
If you have an apple or android device, this is a way to listen to Podcasts that you need to try. It lets you navigate by category, download episodes for offline listening (with an "only when I'm on wifi setting" that doesn't eat your data), and create channels for yourself by topic. It also updates automatically so you always have the most recent episodes on hand. I heard this being advertised for a long time without trying it, and I wish I'd jumped on board a year ago. Join me :)
Podcast.com, Podcast Alley & Podcast Award Winners
If you're not using iTunes (or even if you are) these are great resources that let you cast a wider net. You can browse by topic, all shows are listed because of user votes. For a more curated approach you can look at the Podcast Award winners from past years and check out the most loved shows from popular genres.
.
Podcast Recommendations for Creatives, Small Business Owners, Bloggers, Cooks & The Geeky
Business & Blogging
The Rise To The Top
Great tips for content creators of all kinds, it focuses on podcasters but is full of useful tips for bloggers & anyone with a passion project.
Small Business, Big Marketing
Interviews with business owners about how they got where they are, plus all the fun of Australian accents.
The Foolish Adventure
A positive & interesting series about navigating the world of online business
Content Warfare
A new podcast that focuses on creating content. It's great for bloggers & business owners
.
Cooking
America's Test Kitchen
Fabulous cooking show with a call in line for culinary questions & help requests that can teach you an incredible amount just by listening to. I've started play a game where I shout out "ADD A TABLESPOON OF WATER TO COMPENSATE FOR THE LACK OF HUMIDITY!" before the hosts gets to their suggestions- and it's made me a much more savvy cook.
Joy The Baker
Funny, conversational, and mostly not so much about cooking, this is a really fun podcast to listen to for Joy & her lovely co-host Tracy from Shutterbean's banter. In case you haven't discovered her yet, go visit Shutterbean stat! She has some of my favourite food photography online.
.
Pop Culture
NPR: Pop Culture Happy Hour
PCHH is incredibly funny, quick witted, and a great place to listen to NPR writers and editors talking about pop culture that's not quite so high brow. They bring all the smarts they normally have, but they focus it on TV and romance novels. A must listen every week. [Note: To listen, click the "Podcast" link for Monkey See to get the podcast. It's complicated, I know, but we'll get through this together]
Old Time Radio Thrillers & Old Time Radio Mysteries
Rebroadcasts of old thriller and mystery radio shows- complete with old commercials. The stories are often unintentionally funny, and the old style of the ads is fun to listen to. This may be my MST3K showing, but I can't get enough of them & if you go to the OTR network you can find old detective & western shows (and hundreds of others) too.
.
Beauty & Makeup
AshleyTIA on Youtube
Beautifully shot video and great product reviews, Ashley is fun to watch and knows her stuff! Great for learning more about application techniques, brushes and discovering new products.
.
History
Stuff You Missed in History Class
Constantly updated and very entertaining, a good place to learn more about history with a healthy dose of mysteries, exhumations and rivalries.
The History Chicks
More conversational and less frequently updated than SYMHC, The History Chicks cover much of the same material and have a lot of fun doing it.
.
Science, Economics & News
WNYC's Radiolab
Science with a story- this is one of my favourite podcasts for learning about things I wouldn't encounter otherwise and it's a beautifully put together show.
NPR: Planet Money
Economics with a "This American Life" storytelling approach. Helpful for understanding big issues or anything financial in the news, and it's actually fun to listen to!
Wait Wait… Don't Tell Me
The NPR News Quiz! Classic & great for news addicts.
.
We all have the same number of hours in the day, but I love that we can all decide what we focus on. Keeping my mind on my passions has super charged my inspiration and made it easier to dream up creative ideas because my mind is always coming back to that place of possibility and focus.
What are your favourite ways to stay focused on your passions?
{image: Valentina Calosci}
LAST UPDATED ON: October 15th, 2012
CATEGORY: All Business & Blogging Posts Content Marketing Strategy Productivity for Entrepreneurs