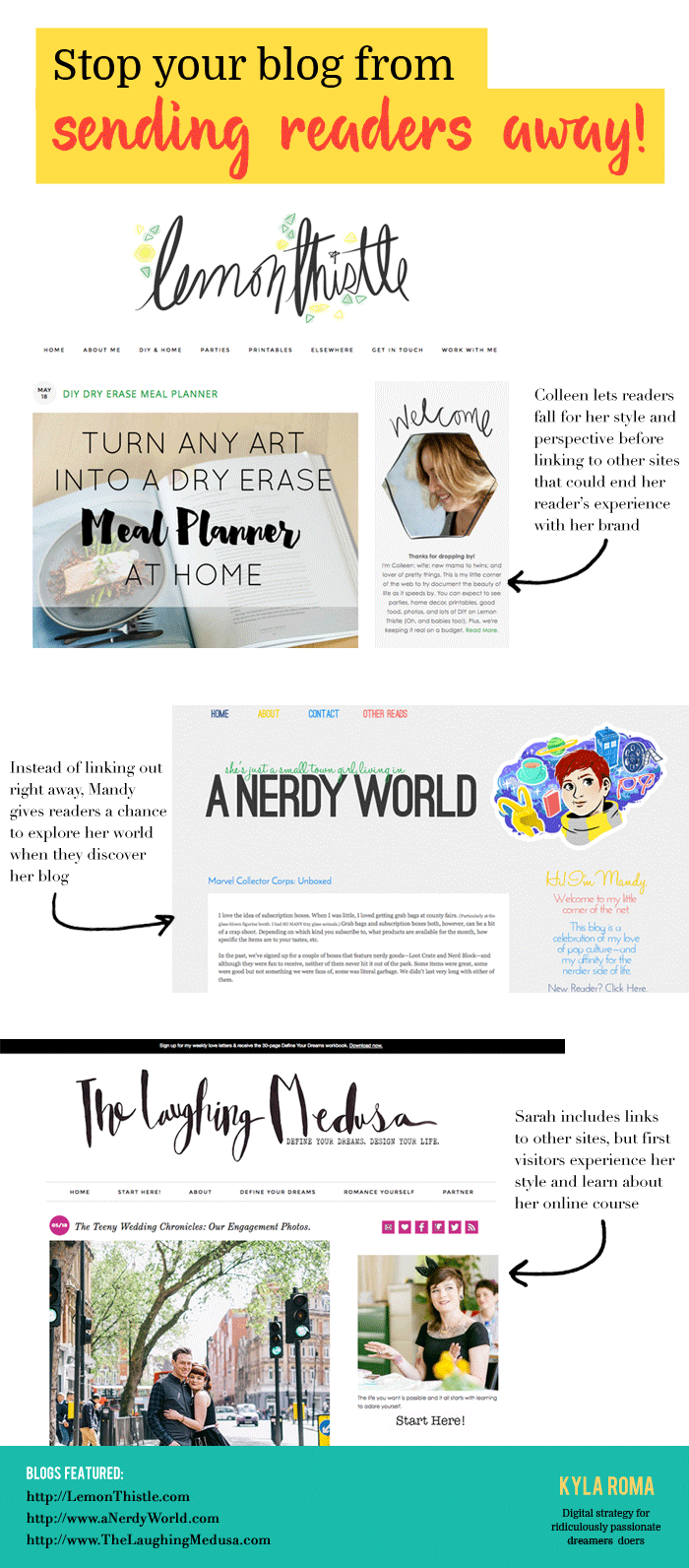 Take a glance at any blog – links are everywhere!
Did you know it's incredibly hard to make people click online? Chances that you don't think so, because exploring is so natural to you. But if you have Google Analytics installed on your website you can see exactly how common it us for your readers. The percentage of people who visit your website without clicking on anything is called bounce rate, and for blogs and website that provide content – think lifestyle blogs, informational or tutorial websites, and businesses with active blogs – between 40-60% of visitors visit without clicking anything. (Source: Quicksprout)
If 40-60% of your readers leave without taking any action, it's important that what you link to supports what you do!
But what makes a click do more for you as a blogger, freelancer and entrepreneur?
When a click builds engagement, through commenting, feedback or sharing your content.
When a click builds a relationship, through subscribing to your email list.
When a click supports your business if you have a product or service (Hint: You should!)
Links are also a way of directing people away from your site, and when you direct people away from your site you're ending their chance to fall in love with what you do, and get the help that you offer.
Links are a tool in your toolkit as a blogger, but if you don't use them with intention they can send potential fans and customers away by the dozen or even by the hundreds.
I want to be clear: I'm not encouraging you to stop using links. In elementary school we all learned that sharing is caring, right? (That's what we told kids with tasty snacks at lunch, at least!)
This isn't about skipping crediting your sources, avoiding linking to helpful resources, or about hogging the spotlight without sharing the love. It's about being aware of how you use links to make sure that you're using them with intention instead of using them left right and center.
Take a look at how these three bloggers use links with intention: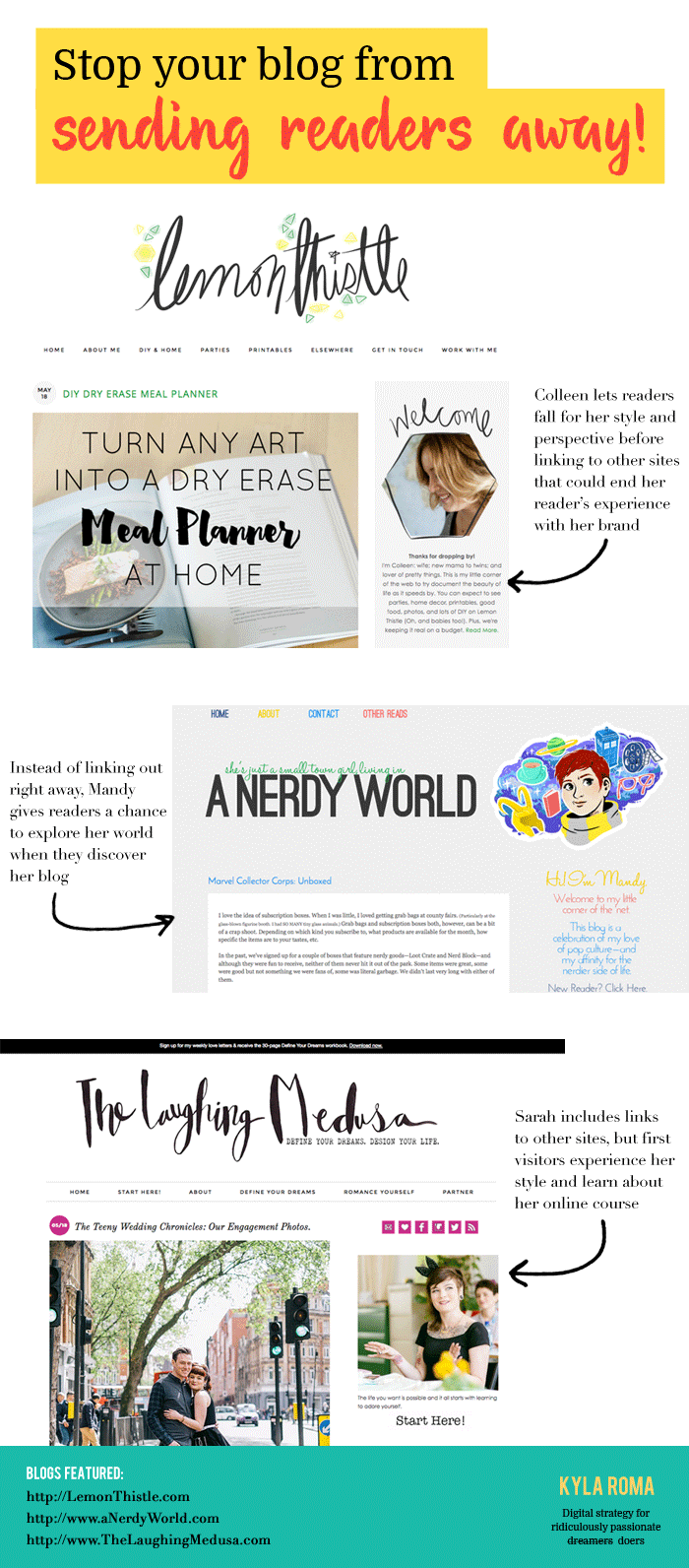 Blogs: Lemon Thistle / A Nerdy World / The Laughing Medusa
Take the Five Minute Challenge to a Better Blog:
Write out what 1 – 3 actions you want your readers to take that are important to your big picture goals. (If you earn income from your website, make sure this is on the list!)
Take a screenshot of your blog or website (Not sure? Here's how.)
Print it out, then circle all the links to other websites on your front page.
Journal your answer to these questions: How many links do you have on your front page? Which actions are linked to your goals? Are there as many or more things linked to that directly support your goals? If not, how can you remove non-essential links and add more that support your goals?
It's more than okay to ask for how the support you need from readers. It's a big step toward succeeding and thriving online.
Think of your site. Do you have more links than you realized? What actions could your visitors  take that best support your goals?
LAST UPDATED ON: May 19th, 2015
CATEGORY: All Business & Blogging Posts Content Marketing Strategy