When I first started growing my blog to support my web design work in 2009 I felt lost and awkward. I had no idea what would help me get clients, what would make someone feel comfortable enough to work with me, let alone what would make them come back or refer their friends to me.
I was enthusiastic and had a lot of knowledge, but you can't show that to anyone until they find you.
It's easy to feel like your tiny website is going to stay lost in internet limbo unless someone who's already successful discovers you.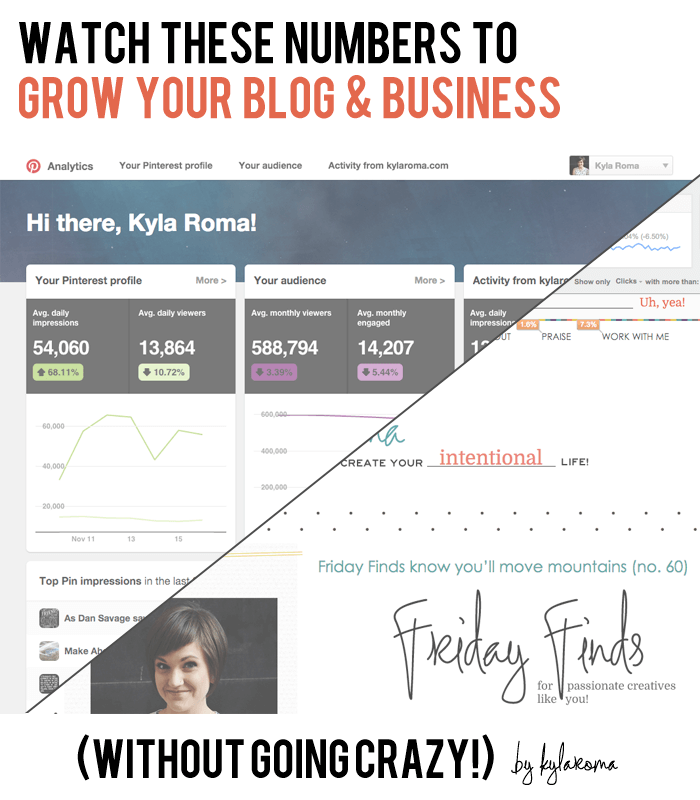 While that can't hurt, there is no one handing out wands and creating blogging fairy godmothers. And even if there were, there's no fairy godmother section on your business plan or editorial calendar.
When it comes to growing your blog or business in a meaningful way, you don't want to hope for a fluke high traffic day that's gone as fast as it arrived. You want to track slow and steady growth without beating yourself up about the numbers.
So what should we pay attention to?
The past years of hands on experience – plus wearing out my library card and amazon delivery service  – have taught me a lot about online business and strategy. I've taken courses, attended conferences, and have been lucky enough to have conversations with really smart people.
What's been truly transformative for me is being behind the scenes in hundreds of businesses as a designer and consultant. Before I can help anyone improve their online world I have to understand it, so I've had the opportunity to see a huge variety of healthy online businesses.
While some of them have thousands of people waiting to hear from them every week, most have small blogs that provide a great positive impact through a product or service that they provide. And those blogs and businesses – including my own – support families, pay for rent or mortgages, without the comment count or posting frequency that we imagine a "successful blog" has when you use lifestyle blogging standards.