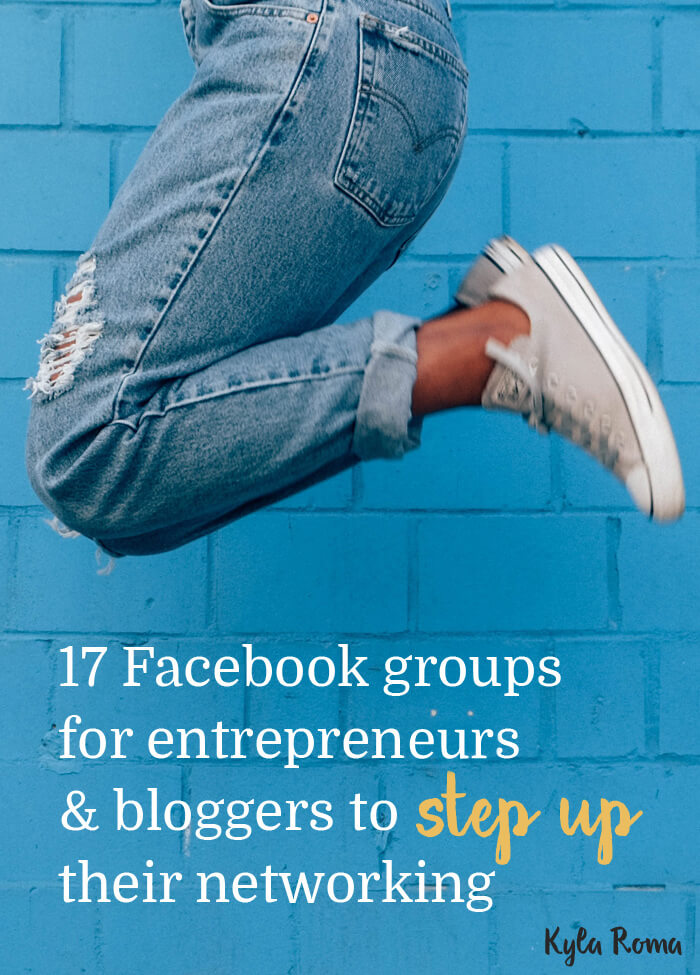 (This post was originally written in November 2015. Groups may have changed or closed since time of writing)
No matter how rewarding or busy your work is, being a full or part-time stay-at-home entrepreneur gets lonely. And lonely is bad for business! It's important to make community a priority, and not just because you can check "networking like a boss!" off your To Do list when it's a priority.
Community is crucial to your growth as a business owner. Without it, you're missing out on referrals, collaboration opportunities, and informal learning and development. And that means you're missing out on the income you could gain from referrals and hone your expertise.
Even better? Feeling supported and valued can make a huge positive impact on your state of mind, which makes you better prepared to take on new challenges and risks.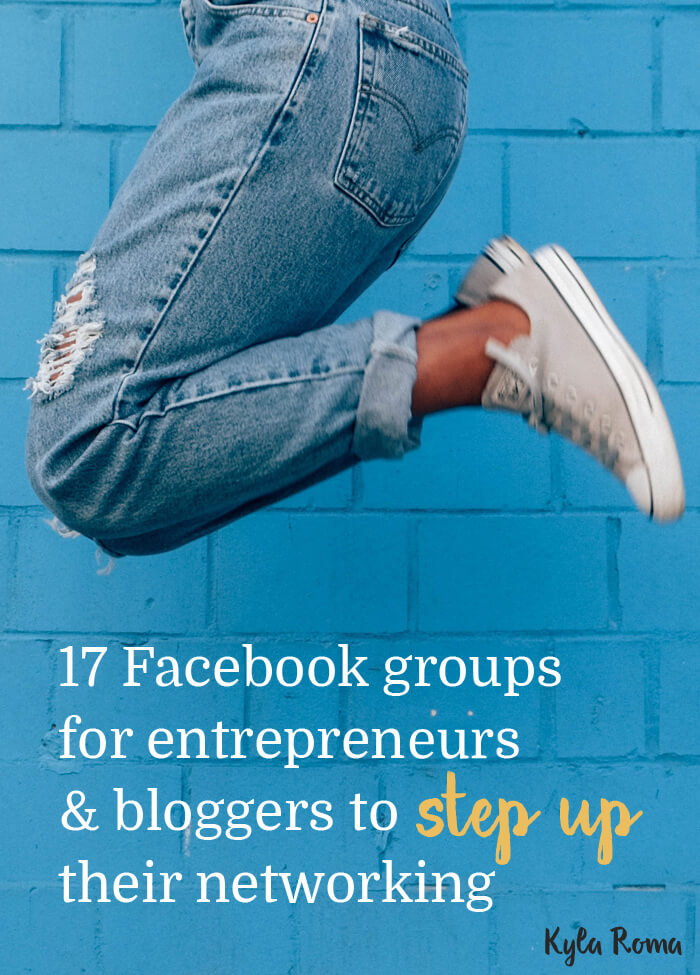 What are Facebook groups, exactly?

If you've taken an online course in the past several years, you may be part of a Facebook group with other students. Those groups are great, but they're just the tip of the iceberg. There are many that are completely free and open for you to join – even if they don't look like that at first.
To help you uncover more free Facebook groups, I've made you a quick video tutorial on how to search for them and how to apply to join them:
17 Facebook groups for entrepreneurs, freelancers and bloggers ready to step up their networking:
Tips for networking in Facebook Groups

I've been networking in online communities for bloggers since 2008, and they've been a big part of my success. They give you a way to build your reputation and deliver value to others.
The power of word-of-mouth and reputation is huge in online business. I know many online business owners who've never advertised and don't offer services through their websites.
This works because after attending a few conferences and investing in online networking, their business runs entirely on referrals. While it might not be the model you want, it's pretty genius, right?
Here's how to stand out from the crowd:
Read the rules
All communities have their own rules and guidelines, and if you don't know them you could get yourself kicked out! Most rules are posted on the first page of a forum, in the group description or are "pinned." Read them now! Also, re-read them if you're returning to a group after you've been inactive.
Be profoundly helpful
If you're hanging back because you're worried about how to network without being cheesy, just be yourself! One of the most effective ways to network is to read and respond to questions and suggest ideas to those asking for help. Be friendly and look for ways to help other people instead of opportunities for yourself.
While it might seem subtle at first, for many people it creates more opportunities for while building your reputation all at once.
Act like a star student
Being an enthusiastic student can be a great way to attract positive attention to your brand. By making the group a priority, you send the other members the message that they matter to you.
One of the most important things to remember is that drive by sharing isn't the way to make an impact in any group. Be interactive by asking questions to the group, sharing celebrations, challenges, links and adding to the community. You could even suggest a google hangout work-date or work challenge for like-minded people! Being active in the group is a great way to get the attention of its creator. Quality posts in a group can make your name one they, and the other members, trust and recognize.
Founder Tip: Starting a group? Don't make this rookie mistake!

In one of the last stages of starting a Facebook group, Facebook will ask you to add people to your group. This makes perfect sense, right? And if Facebook suggests that you add people it's probably a good next step, right? Wrong!
I didn't know about this until too late because I'm not a big Facebook user. I'm guilty as charged on this one.
For many people in online networking, bulk additions to a new group is a huge pet peeve and a dead giveaway that a group is being started by someone without experience. While your group might grow slower at first, it's worth inviting your friends to join with a link to your group and a quick, thoughtful message. They'll appreciate that you thought of them and that you gave them a chance to consider if your group is a good match for their life right now.
Just remember – networking is like making friends, but there's a business purpose to the friendship. It's about quality, not quantity. And as with making friends, the right way to do it is what feels right to you!
If you put a little time into this every week, you'll discover what works for you in no time.
LAST UPDATED ON: November 12th, 2015
CATEGORY: All Business & Blogging Posts Content Marketing Strategy Productivity for Entrepreneurs