Two weeks ago I made good on an irresistible invitation from one of my favourite people.
Bridget: "You know that 1920's themed party I went to last summer that was amazing? The friend I went with can't make it this year. I know you're busy and probably can't come, but would you like to go? It's in New York in August."
Sometimes saying yes is so easy.
Bridget and I found each other through blogging and became fast friends. We've skyped on a regular basis since then… but somehow I've known Bridget for six years, but we've never met in person. This has always seemed ridiculous to both of us, but we've struggled to find a time to get together that works for both of us.
Two weekends ago we got together for a weekend in New York, and a trip to the Jazz Age Party on Governor's Island. This is how the trip looked through my eyes: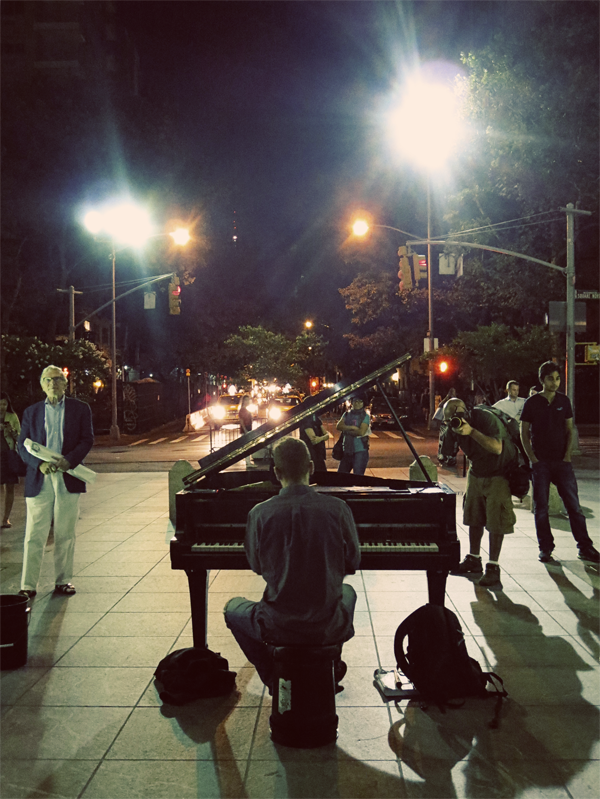 Even busking is bigger in New York! A grand piano in Washington Square Park.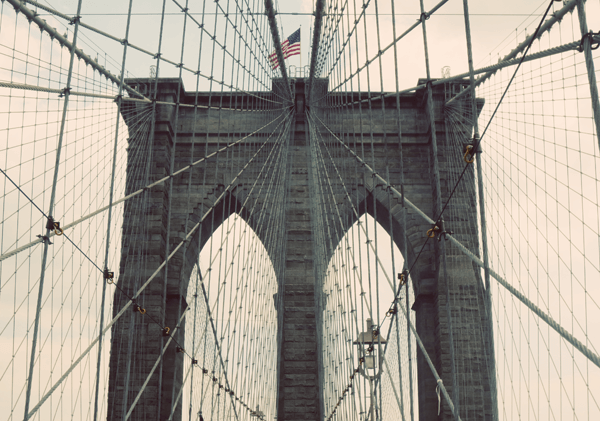 Walking the Brooklyn Bridge.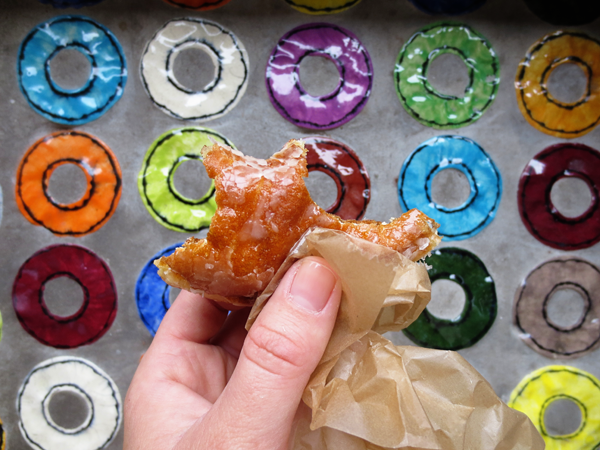 Doughnuts at Doughnut Plant on the Lower East Side, where young monks giggled uncontrollably at our 1920′s costumes.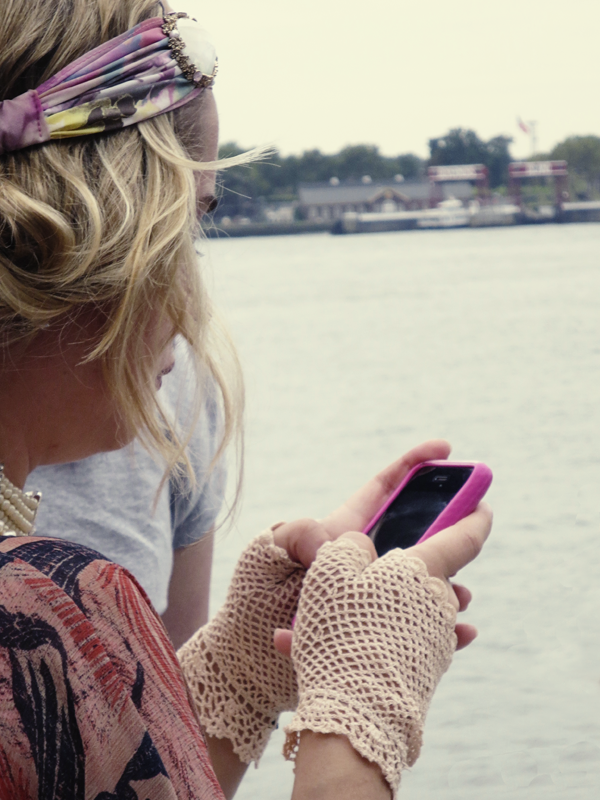 On the ferry ride to The Jazz Age party. We got to see the Statue of Liberty from a boat, surrounded by people in 1920′s dress & talked with the people around us about where our families were from and when they came to the new world. The day was already magical.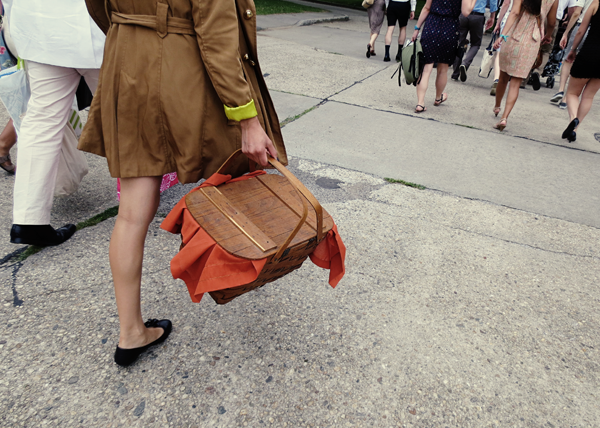 The real pros came with picnics. Next year!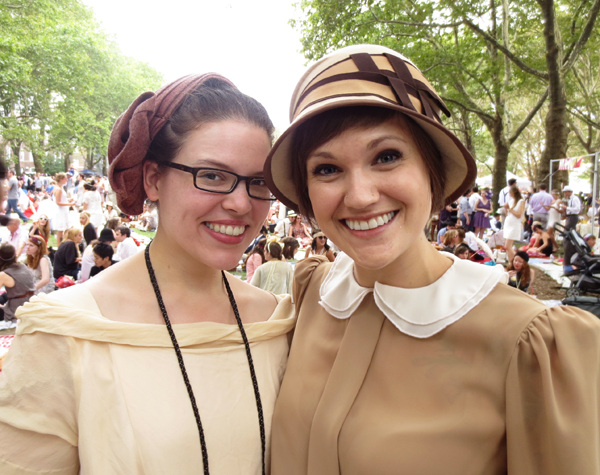 Bridget & I as the crowd grew. We had a spot right by the dance floor.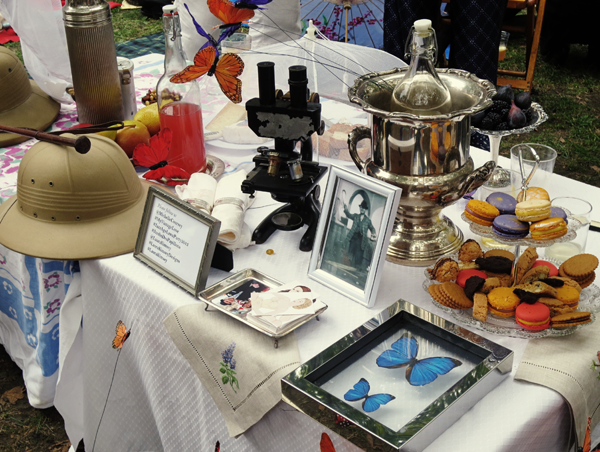 Elaborate, themed picnic tables appeared as people set up their spaces on the grass. This was an explorer's picnic, surrounded by butterflies and science props… and a frame with the attendee's twitter handles and hashtags for the day.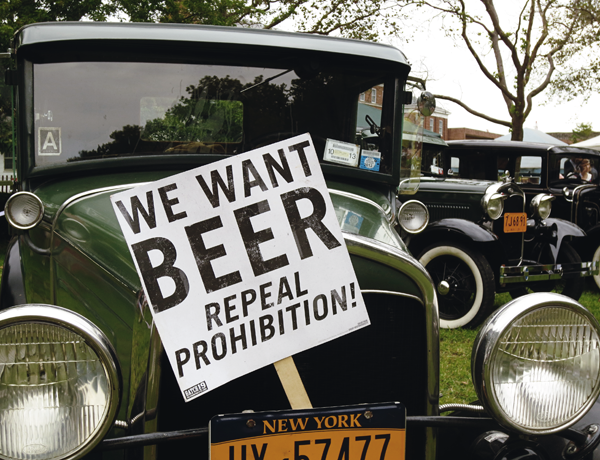 You could take photos with antique cars, bags of money and tommy guns.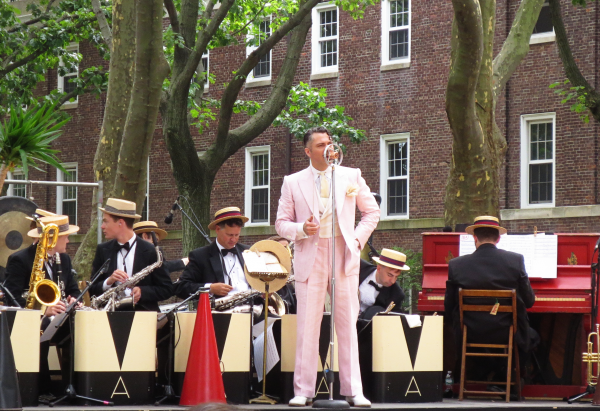 The man behind the magical day- Michael Arenella and His Dreamland Orchestra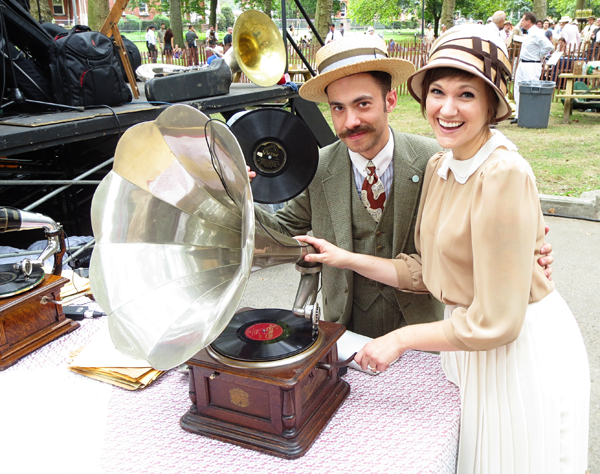 With Mike Harr, phonograph DJ & a far too charming dance partner for a  first timer like me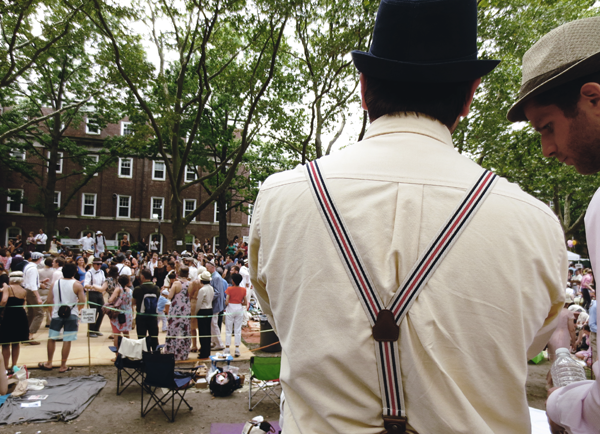 Watching the dance floor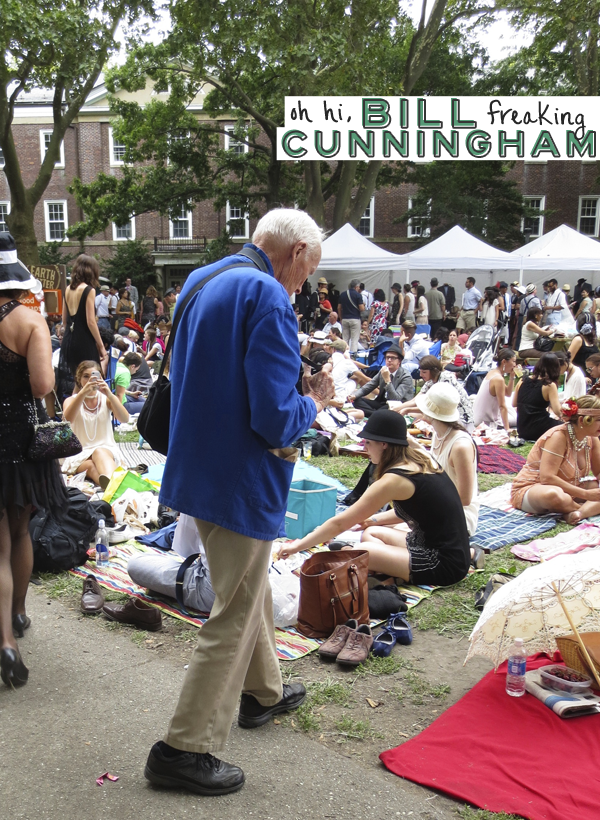 He photographed me while I was dancing, life moment!!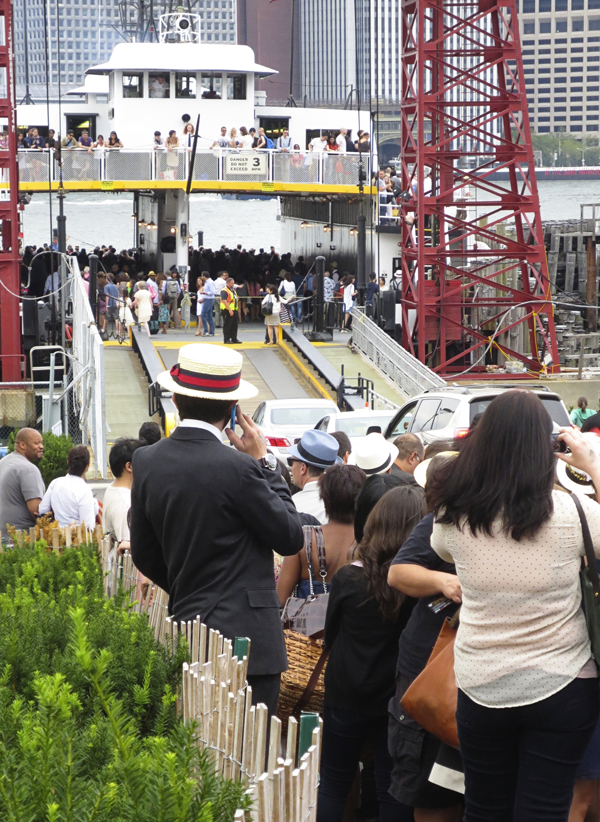 Apparently the party has to end sometime.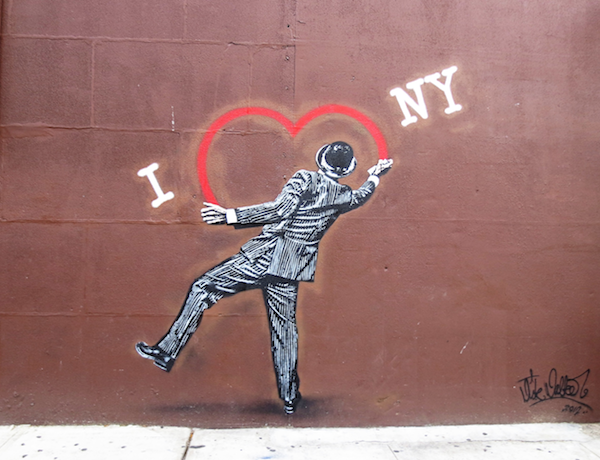 I really do.
Highlights:
Meeting Bridget and finally being able to hug her after six years of friendship!
Meeting blogging & twitter friend, Allison, who toured me through the city on my first night in. We talked about being Star Trek fan girls, being at an age where you can start a family (surreal!) and had a real Friday night out together. I felt so freaking fancy.
Our AirBnB apartment had rooftop access, so Bridget & I found fresh macaroons and wine, and spent hours catching up as the sun set on the city.
People with beautiful tattoos waved and smiled at me wherever I went. This seems to happen everywhere, but I love every time community trumps cool.
I ate an authentic bagel, then fresh artisan doughnuts, while in my 1980's does 1920s costume for the party. The only thing I didn't find time for was a slice of pizza. Guess I'll have to go back!
I danced until my feet hurt, complemented people's costumes like I was being paid for it, and couldn't stop grinning.
A casting scout for Boardwalk Empire & a new Clive Owen movie approached Bridget & I to work as extras for them. I wish I lived in that city to take advantage of it!
The Jazz Age lawn party was incredible, and the energy was hard to describe. The best I can come up with is that it's a costumed summer camp for history/vintage/art geeks. There was no attitude, just people spontaneously jumping into conversation with everyone around them. And dancing, lots of dancing.
That whole day it seemed like everyone I made eye contact with brightened, like they were saying "We're all really here! Can you believe how wonderful it is?"
The weekend bowled me over again and again, and I can't help but feeling a tremendous sense of love and gratitude for it. I feel like I packed in two weeks of good experiences into two days, and had a strong reminder that when the timing's right, the world can deliver some seriously magical stuff. I'm trying to bring more of that energy, excitement and willingness to connect with the people around me into my daily life.
I mean, we're all here, after all. And sometimes when we pay attention it's hard to believe how wonderful it really is.
Did this summer teach you anything that
you'd like to carry into daily life?