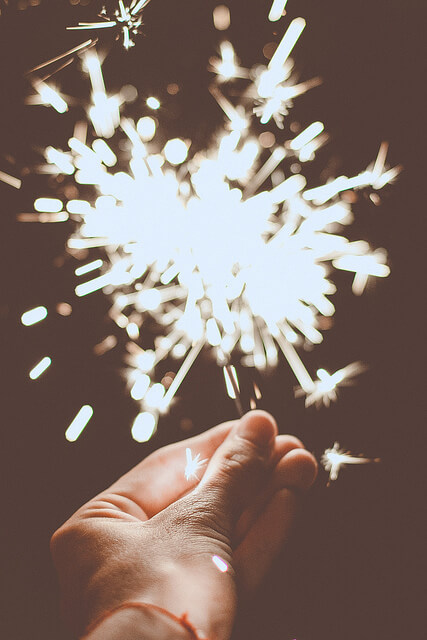 Over the past few years, I've reached the end of summer without getting a tan. I've planted my garden in the spring, and watered it only when my tomato plants started to droop and pout. I've put my bike helmet on once or twice. I've walked the dogs a lot, but mostly while feeling hurried and doing a mental checklist of everything else that needs doing when I get home. And then suddenly it's Halloween, and I wonder where the summer went again.
In the back of my mind I knew these weren't the memories I wanted of the summers in my twenties!
At the start of this year I decided on what I was going for: ease. For things to flow more naturally, to be more present, to find a way to be successful and hit my goals without forcing or controlling things as much. What I've found is that ease isn't easy, but by remembering that it's what I'm aiming for I can give myself permission to jump into those moments of playfulness and connection when they happen. It's messy and imperfect, especially when life throws you for a loop (say, when your laptop decides that displaying video is no longer part of its life calling!) but this year I've had so much more fun.
This year I have a tan from being outside getting muddy exploring the garden of the house we moved into last fall, and staying out longer than intended, laughing on patios with friends.
This year? I had traces of sun on my skin & a summer lived in May.
This year I've bought a bike to use instead of my car, I'm making new friends, I'm waking up early to take care of business and am ducking away out to mid-day yoga with my mom. I'm eating breakfast outside with a book, while feeling grateful. And this weekend I'm going for a beach weekend with some of my favourite people in the world, full of s'mores, kids, dogs and all kinds of wonderful chaos.
What I've learned so far is that what I love about summer doesn't happen unless I think about what my "ideal summer" experiences are, and take small steps toward having them every week. For me, that means practicing saying "Yes" to fun that might not come when or how I imagined it, and by looking for opportunities to throw my routine out the window and roll with what's happening right now. And it means blocking out time for genuine fun, like having a pop culture geek out over Big Brother with my husband or going away for the weekend after a long week.
There's still lots of time to make this a summer you'll love, but it will evaporate before you know it if you're not careful with where you put your time.
What's a definitive summer experience that
you love or have fond memories of?
Dare: Could you make that experience
- or the essence of it, in a different way -
happen in the next two weeks?
{Image: Source Unknown, via Anto on Pinterest}