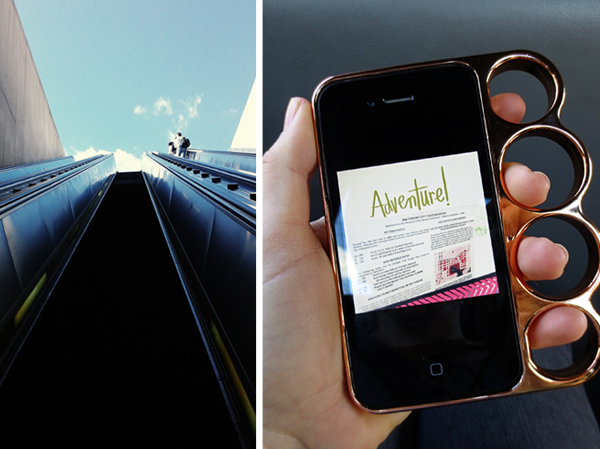 Why yes, my iPhone case is rose gold brass knuckles. (I'm prepared for any kind of adventure.)
It's so good being back, lovelies! A little while ago Jesse and I got back from almost a two-week long vacation to Washington, DC. Being a big history and politics geek, the mix of museums, good food and monuments was exactly up my alley.
It was also the first time that I've taken more than a few days away from client work in a long time, so it was both exactly what I needed and outside of my comfort zone. It was initially scary, but in a good way where I felt like I was testing my boundaries and learning to trust that the world wouldn't fall apart if I wasn't available to clients for a little while. Everything went beautifully, I came back brimming with ideas and energy, and even more convinced that the more I take care of myself the better I am for everyone around me.
There's nothing like more reasons to go to yoga classes, prowl for cheap flights or to keep an eye out for fun and adventure, right?
Here are the highlights from behind the scenes of our trip: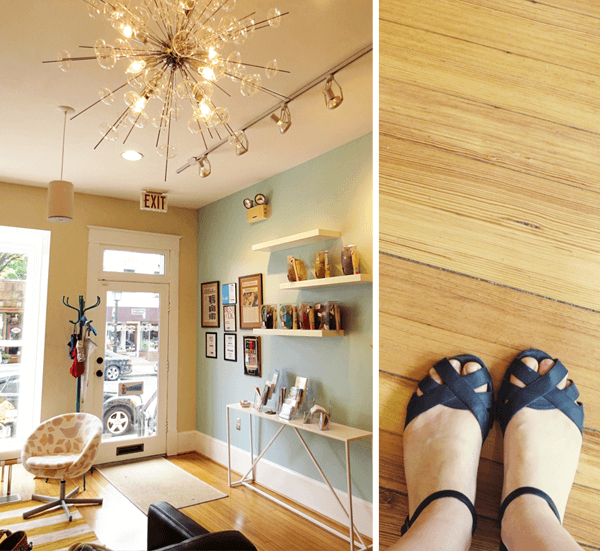 Exploring a beautiful local yarn shop, Fibre Space (shop review below)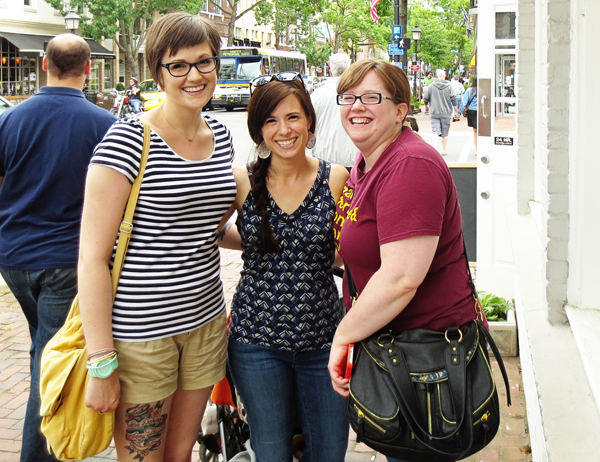 Lunch with Ashley and Becky! Women I've known through blogging for 5+ years and finally met ♡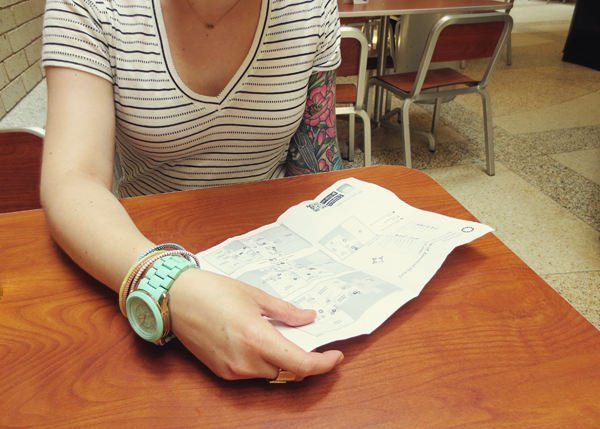 One moment in days & days of exploring museums with no set schedule. Heavenly!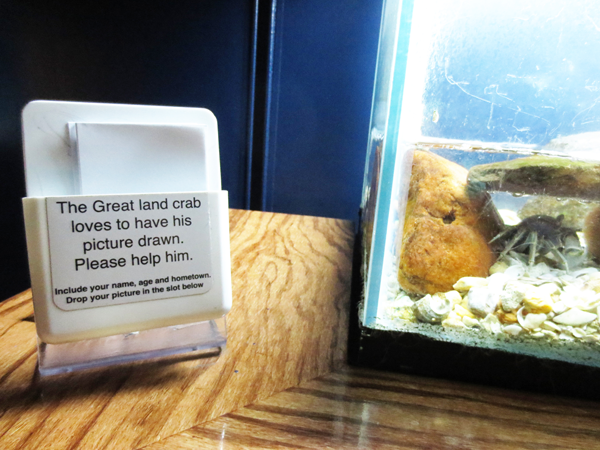 My favourite exhibit description ever, care of the Smithsonian's National Zoo: Please draw the Great Land Crab and appease him with your offering. His only pleasure in life is to be worshipped by children through their art, but he is neither a father nor able to buy crayons.
Please help him.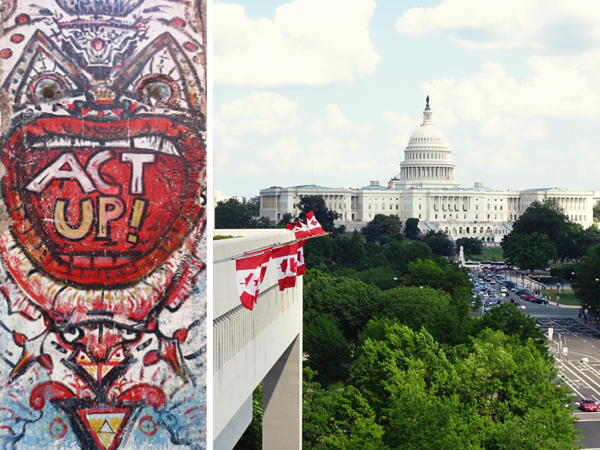 At the Newseum, a Section of the Berlin Wall, and the view of the Canadian embassy & US Capital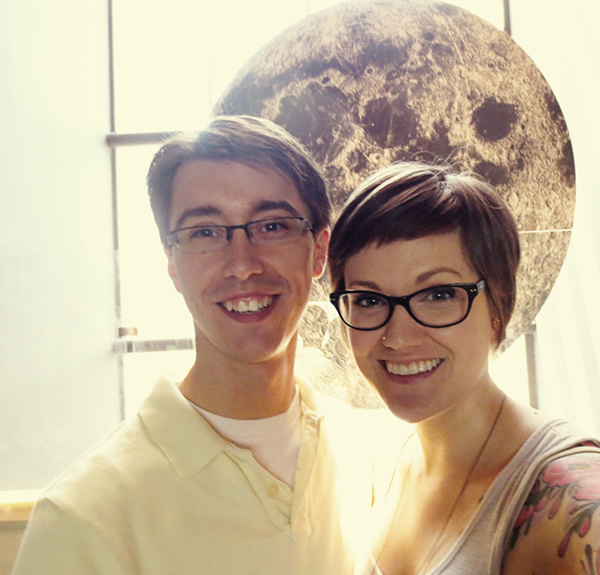 My sweet guy and I geeking out at the National Air and Space Museum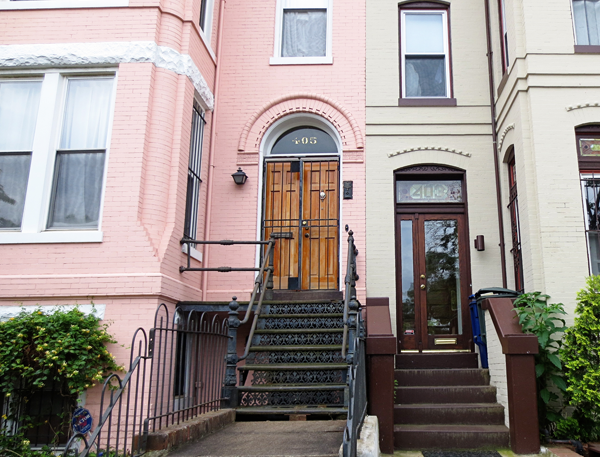 Neapolitan row homes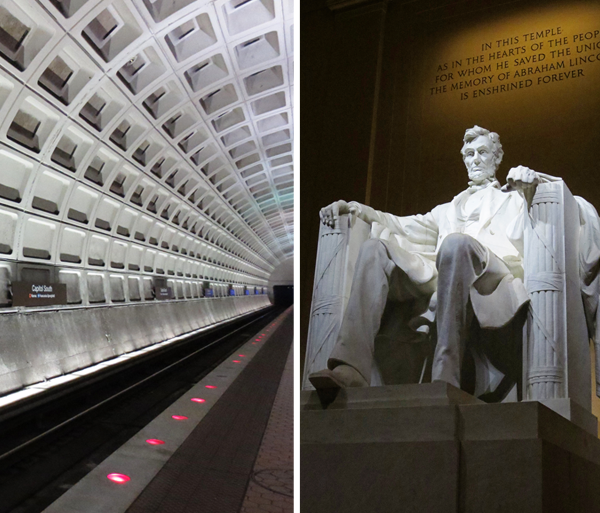 Metro stops and monuments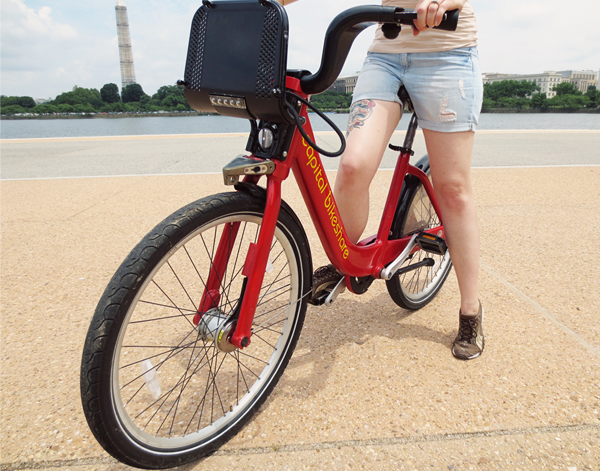 Bikeshare was the perfect way to see the farther monuments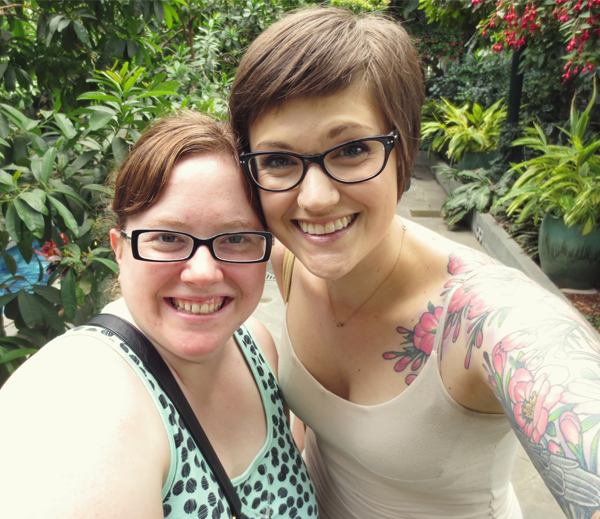 I wish weekend meet ups with Becky were part of my daily life! Saying goodbye was tough.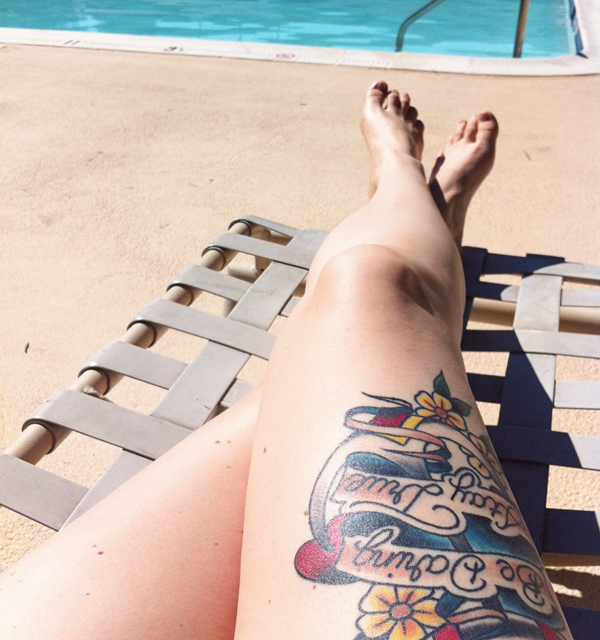 Spent the final day before flying home poolside. The perfect ending.
Being away for almost two weeks was wonderful and luxurious! It was also my first time booking accommodations with AirBnB (which I've heard so much about) instead of a hotel, which meant that we were able to stay four blocks from the capital building at a third of the price of any hotels in the area. It was more like staying at a friend's house than like a Bed and Breakfast, but it was also a great experience, location and amazing savings.
The location alone made the experience incredibly special, but the time together with Jesse to just connect, find great places to eat and go exploring was even more fun than I hoped it would be. Though being out for hours & hours without having to go home and let the dogs out took me days to get used to!
Let's plan your trip to Washington, DC
If you're going to be in the area, these are the places that I loved most and that made my experience really special.
Must See Museums
→ The Newseum: There's a huge section of the Berlin Wall, amazing exhibits featuring never before seen artifacts like the outfit and pocket contents of Lee Harvey Oswald from the day he was killed, or the ladder from the Lindbergh Baby trial, and incredibly moving artifacts from September 11th. Reliable wireless throughout for international travellers. Entry is $21 but admission is good for two days, and with a cafeteria by Wolfgang Puck it's worth every penny!
→ National Museum of American History: This is where you can see Julia Child's kitchen (GEEK OUT!), the ruby slippers from The Wizard of Oz, the original Star Spangled Banner, and the inaugural ladies gowns. It's free to visit and full of pop culture and vintage artifacts that are really astonishing. I wanted this place to be triple it's size so I could keep exploring!
Best Shops
→ Fibre Space: A yarn shop the way that yarn shops should be! Gorgeously (see pictures above) adorned in mid century decor, the place is packed by yarn that's sorted by weight and heavily favours unique local producers. Bright, friendly, and fun.
→ Emporium Collagia [in Fells Point, Baltimore]: If this shop was in my city I would just ask the owner, Luana, to decorate my house for me. It's filled with gorgeous, high quality jewellery, quirky curiosities (an amazing porcelain skull display of mythical creatures were featured when I was there), tiny knick knacks, and paper goods. It's a tiny space that you'll need to take your time moving through so you don't miss a thing. Completely rare and astonishing, I can't say enough good things about it or the incredibly sweet woman who owns it. One of the few places that really made an impression on me.
Must Try Food
→  Sweetgreen: Incredibly tasty make your own salad bar & froyo that I took left overs from every time we went. Because it was so good that we went back! Inventive toppings and dressings made filling, healthy, delicious meals that I would be fully addicted to if I had one in my city. Icing on the cake? They have an all Boylan soda fountain. Which I would like moved to my home.
→  Ted's Bulletin: Familiar, affordable, exquisitely made all day breakfasts, lunch and dinner. The interior is gorgeous to look at and is modelled after the old Philadelphia Convention Hall circa 1965. The bar is small and fun to hang out in, with classic movies playing all day, and is packed with personality. They're famous for homemade pop tarts, and everything we ate was perfectly cooked and seasoned.
Favourite Sights to Explore
→  Eastern Market: a large farmer's market with fabulous antique sellers on the weekend. There was a giant assortment of affordable letterpress characters and drawers when I was there that are worth exploring for thrifters on a mission.
→  War Memorials: Any of the war memorials in the evening are incredibly moving. The Vietnam memorial is especially stark and poignant.
→  On a Cool Day:  Taking a bike share from the Smithsonian metro station & biking around the tidal basin to the Jefferson, Roosevelt, and Martin Luther King Jr. memorials
Have you been to DC? What was your favourite part? Is a beach vacation or a museum vacation more your style?
I would normally say beach vacation, but this was so much fun! I walked so much every day that I actually came back in better shape than I was in when left. I think I have to re-visit my beach vs. museum vacation position on that basis alone!